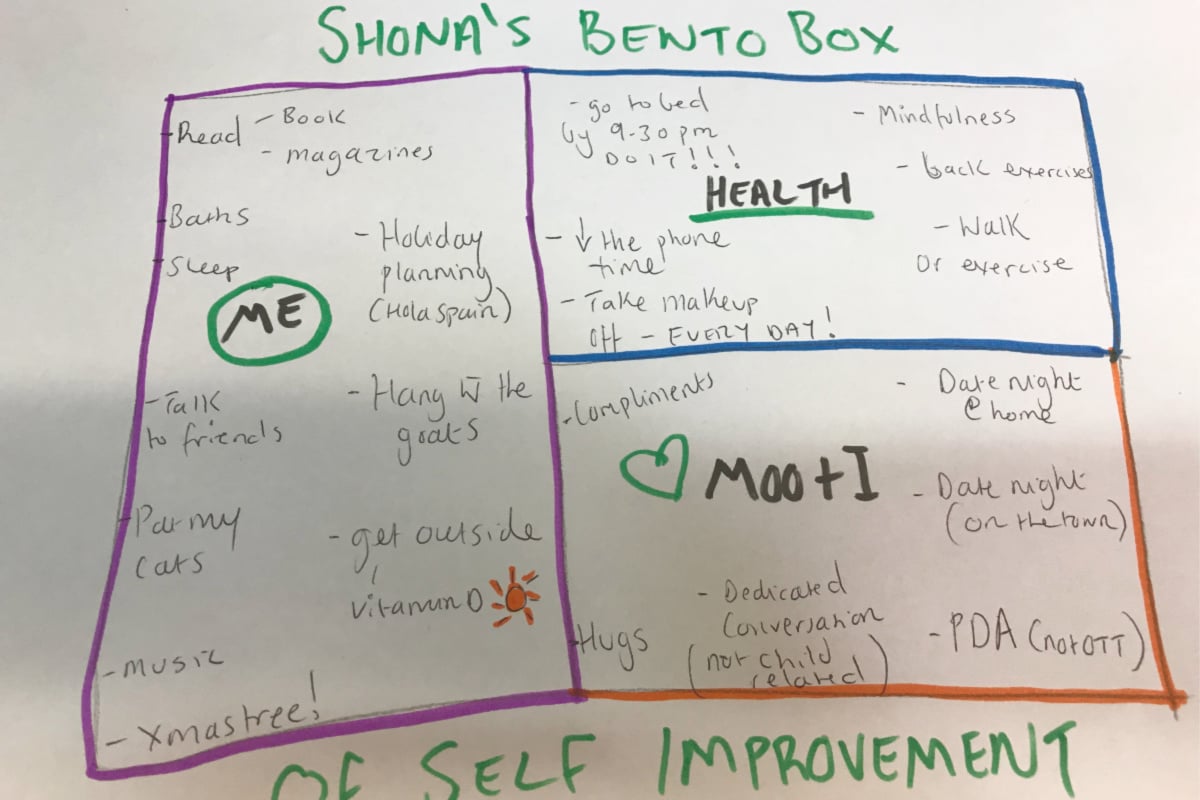 A few weeks ago, I found an interesting article that looked at the bento box and the main principles behind it.
Simply explained – the bento box was developed to structure eating to ensure balance.
"By design, the bento ensures a balanced meal and balanced life. The secret to the bento box's success is in its name: bento derives from a Japanese word meaning convenience," Yancey Strickler wrote for TIME magazine. "The bento's four internal compartments and lid enable someone to easily carry a balanced meal of a variety of dishes without it getting spoiled. Ten centuries after its invention, the bento box remains one of the most balanced, healthy, and convenient meals around."
Strickler then explored how we can use these principles to change the way we view the world and apply them to our own life.
Wow! This is a great way to look at life, I thought at the time. I also quickly realised that this was very different from how I was currently living.
Balance, looking forward to more, simple. Yep, definitely not my everyday mindset.
Watch: The Well hosts chat about how to live a successful life. Post continues below.
While I liked the general gist, the ideas detailed by Strickler seemed like too much for me to follow.
But then I thought what if I made it more basic? The bento means convenience, right? So I decided to 'bento my life', conveniently, on my own terms.
And that is what I did for two weeks.
First, I looked at the areas of my life where I was lacking and tried to identify things I needed to improve on.
The list was long. I was also, I quickly realised, about as 'un-bento' as you could be – yep, I was as unbalanced as a see-saw with only one person on it.