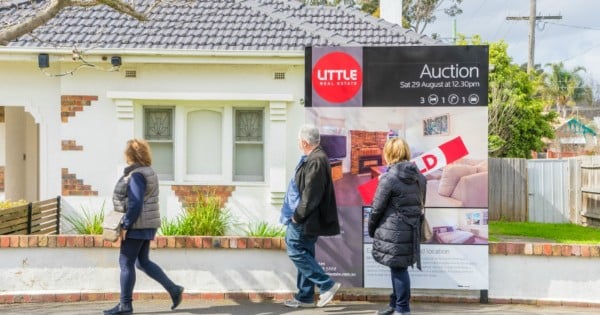 The great Australian dream is over for startled Sydneysiders who have done all the right things – gotten a job, saved a deposit, browsed through homes on websites – only to watch in horror as housing prices continued to climb at the same time as wages hardly moved an inch.
That mean Sydney house price has taken one step closer to mimicking the New York property market where majority of resident are renters, not buyers.
Happy days fellow renters.
And Sydney is merely the epicentre of "rentnado" with a HILDA report prediction that by next year less than half of Australians will be home owners.
Meantime the rental market is experiencing the "softest conditions on record" according to CoreLogic's January Rent Review which found that none of the capital city markets have experienced rental growth over the past 12 months and in fact, growth is at its lowest level on record.
That's party due to an increase in cashed up property investors being the only ones able to afford to buy homes anymore, with the intention to rent them out for the long-term.
Just last month Sydney and Melbourne were named in the top five most unaffordable cities in the world to buy a house. Property prices continue to surge higher and higher so those of us who aren't at least ten years into a mortgage don't have much of a chance of ever getting a look in.
And that's just fine by me. Rather than look at it as something I am missing out on, I look at not "owning" a house as something I am free from. I'm free from a crippling, life altering, nerve wracking. choice limiting mortgage. I'm a happy renter, a rare breed of person who chooses to rent, even though I am in a position to buy a home.
I just can't stand the thought of having a massive debt and seeing a huge portion of my weekly income go towards repayments, even it it means I get to be a home owner.