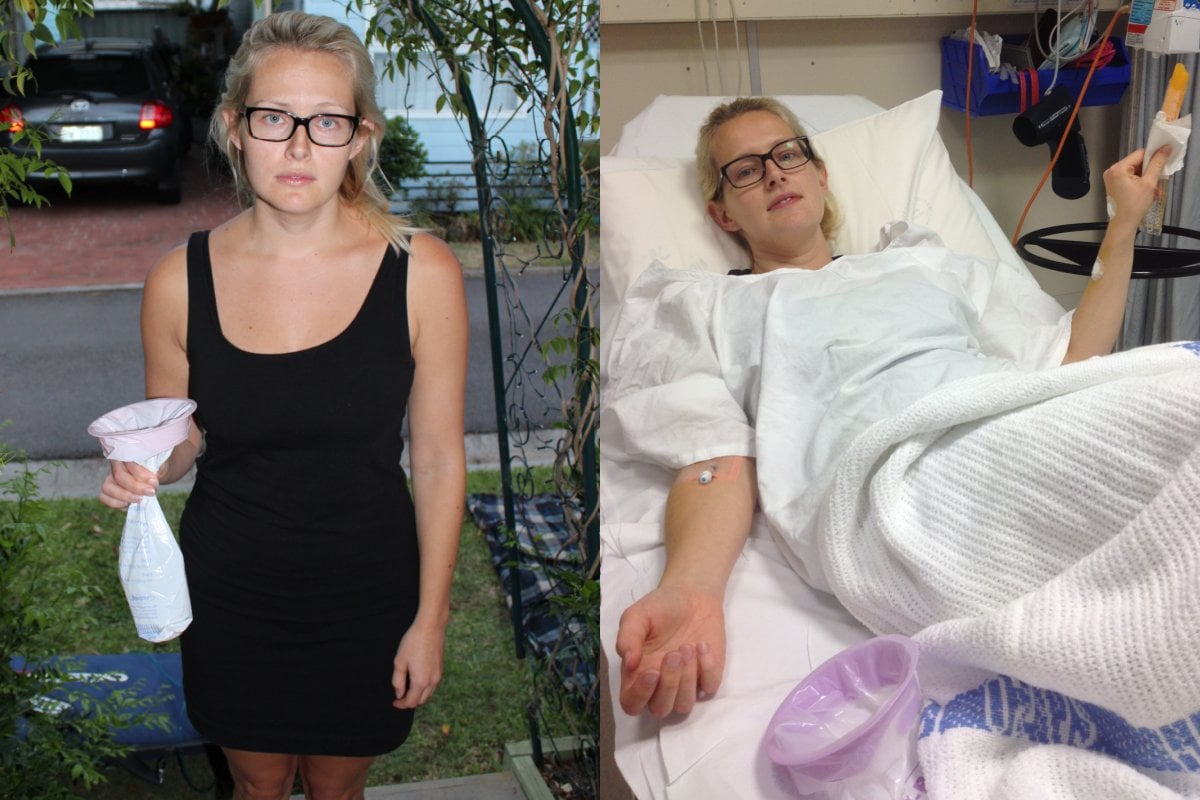 The week or two after our positive pregnancy test was a bubble of pure bliss, dreaming about our future as a family of three. 
Little did I know what lay ahead of me: a pregnancy journey that was jaded by hyperemesis gravidarum; my journey to hell and back.  
Watch: Questions about childbirth, answered. Post continues below.
By keeping my eye on the final prize, I survived hyperemesis gravidarum (HG) twice - and have two beautiful healthy children to show for it. I hope that by sharing my story and advice, I might help other women currently experiencing this pregnancy disease. 
But first - what actually is HG?
The HER Foundation defines HG as a potentially life-threatening pregnancy disease that may cause weight loss, malnutrition, dehydration, and debility due to severe nausea and/or vomiting, and may cause long-term health issues for the mother and baby (or babies).
My two HG pregnancies were the hardest times of my life. Just imagine having the worst food poisoning or stomach flu imaginable, but knowing it may last day-in-day-out for months on end. HG was not only extremely physically challenging with severe nausea and vomiting, weight loss, extreme salivation, sensitivities to smells, constipation, and hospitalisation due to dehydration - but it pushed me emotionally to the brink, feeling so sick that even taking a shower felt like a marathon.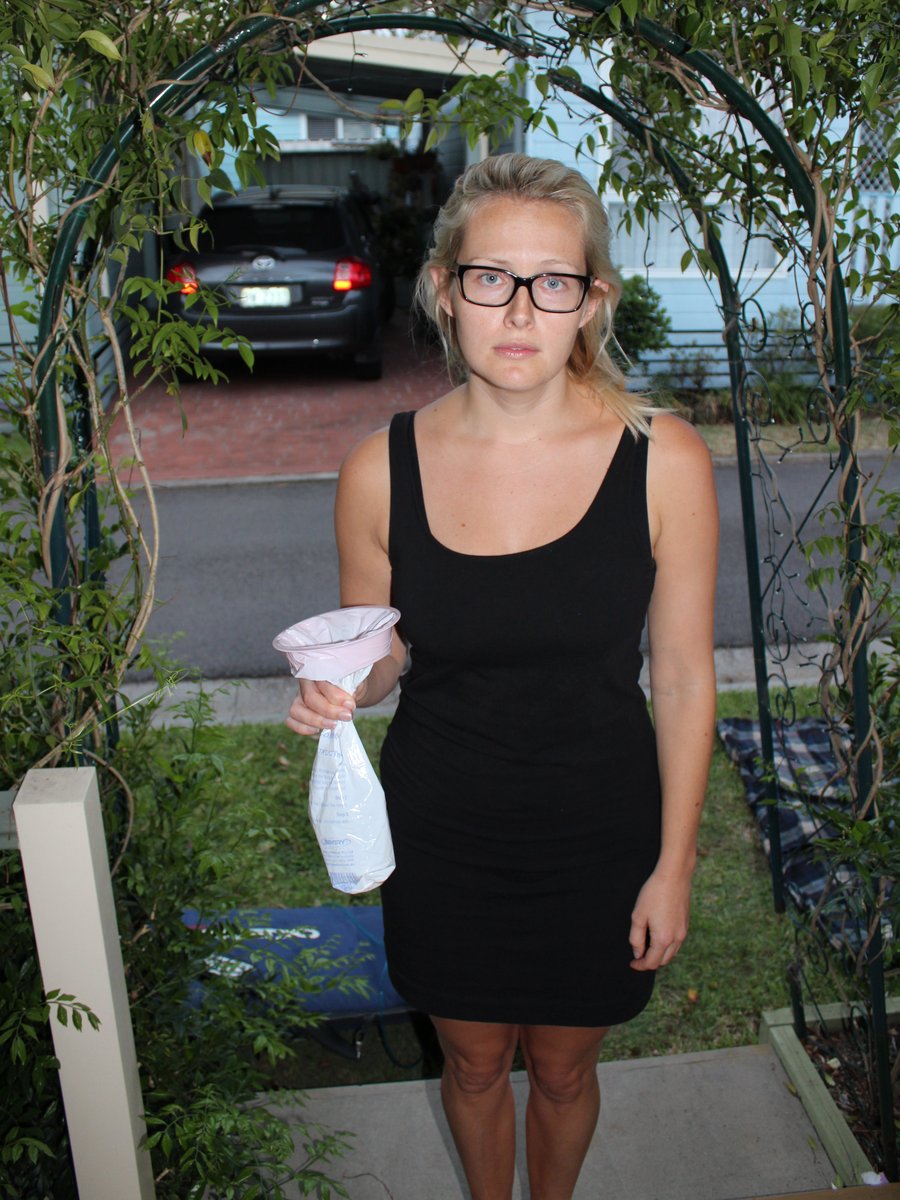 "First week of HG, carrying my trust vomit bag." Image: Supplied.