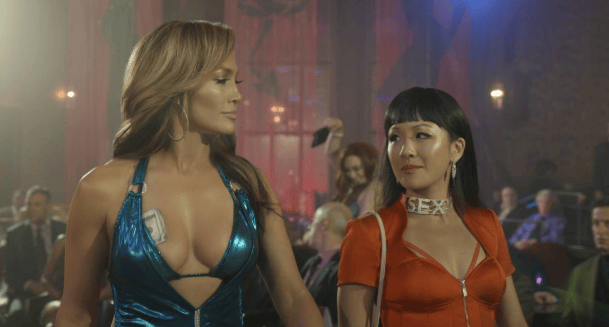 They say it's going to win Jennifer Lopez an Oscar. They say it's the female Goodfellas. They say it's an empowering tale of female friendship. They also say it's cheap thrills set in a strip club.
We're talking about Hustlers, the most hyped movie release of the Spring. And if you're deciding whether or not to go there, here are the cliff-notes:
It's one hell of a good true story.
Hustlers is based on a New York magazine article written by Jessica Pressler in 2015. The article was called The Hustlers At Scores, and told the true story of a group of exotic dancers in a New York City strip club who, struggling to make a living after the Global Financial Crisis seriously affected their bottom line, came up with an illegal and high-risk side-hustle. They met men out at bars, spiked their drinks, dragged them back to the club and then fleeced their credit cards for thousands. It really happened, it's a remarkable story of the underdog biting the hand that feeds, and it comes with a side of sex. What's not to love?
You can read about the real women represented in Hustlers, here.
JLo is as great as they say.
The lead in this story is Crazy Rich Asians' Constance Wu. The story is told through her eyes as Destiny (or Dorothy, depending on who you are to her), who's our avatar as we enter the world of underground clubs that service Wall Street's varying levels of alpha males. And she's great, just the right mix of vulnerable and hard-edged as the motherless young woman who wants to help pay off her grandma's debts and "maybe go shopping once in a while". But the star-power comes from Jennifer Lopez, who hoovers up all the oxygen in every room as chief-heister and veteran dancer Ramona. She's a mother hen, a ruthless opportunist, and Wu's Obi Wan of #stripperlife. "JLo" is so electric, so convincing and so deeply committed to Ramona, it would be hard to remember she was JLo, except for the fact that she looks, you know, like that.
Lizzo and Cardi B are in it.
Yep. And Lizzo is a stripper who plays the flute. Cardi B teaches Destiny how to eke out a lucrative lap-dance  – "Drain the clock, not the cock" is her most-memorable line – and that about sums up what you're in for, at least in the early scenes where we're all getting a crash-course in Hustler lore.