When it comes to periods, there are many things that men will simply never understand.
Like what it's like to feel as though your uterus is being twisted and punched and pulled all at the same time.
Or that no, inserting a tampon is not an orgasm-inducing activity.
But one husband made the ultimate error when he mistook his wife's menstrual cup for… a popular kitchen tool.
Sharing the hilarious tale on her business' Facebook page, Cindy Hobbs revealed she had left her menstrual cup sitting on the kitchen bench after her toddler found it in her room.
LISTEN: Thank goodness: A man has invented a solution to women's periods.
But the next day, when she went to open a packet of rice to make dinner, Cindy saw her menstrual cup sitting among the grains.
Delicious.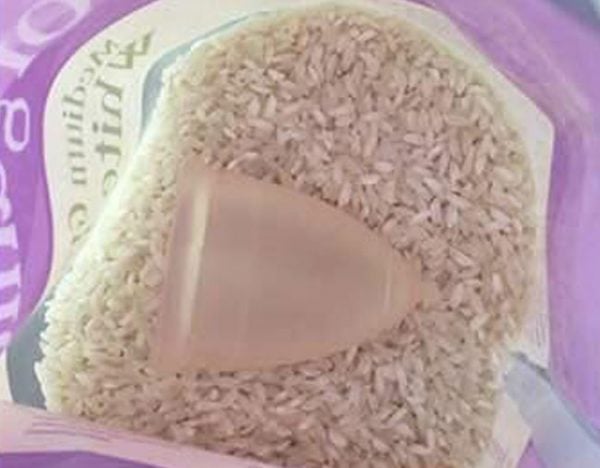 Curious, she texted her husband, asking him if he knew anything about the menstrual cup's little adventure.
"I used it to measure the rice last night," he responded.
"It said 3 cups of rice."