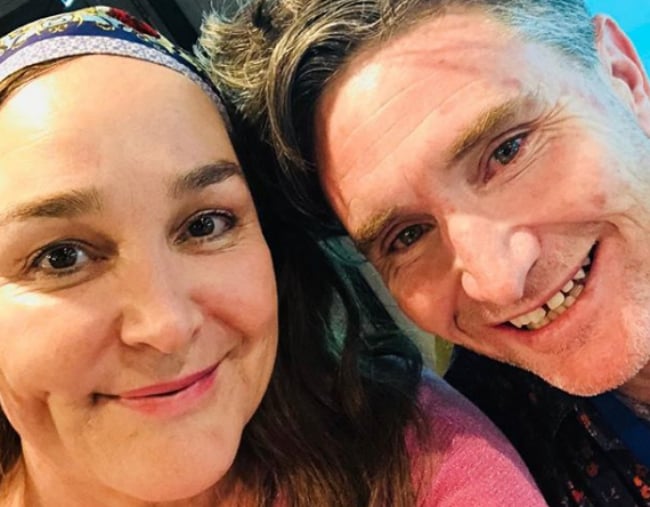 Radio host Kate Langbroek has had a cheeky go at Dave Hughes on Monday night's episode of The Project, playfully accusing her co-host on Hit Network's Hughesy & Kate of refusing to donate to her charity run for children's cancer.
"There was money on the line and I had to run… Hughesy was donating two grand for every kilometre. A total of $10,000 for the Children's Cancer Foundation," she said on The Project.
She explained she was unable to finish the run, as it felt as though someone had "kicked [her left knee] in", and said Hughesy joked that he would no longer donate.
"He didn't want to pay because I didn't run the whole way!" she joked.
Luckily, The Project's Steve Price helped Langbroek out, offering to collect the money from Dave Hughes himself.
"Hughesy, pay up! Or we're coming to get you," he joked.
Over the weekend, Kate Langbroek ran 5km to raise money for Children's Cancer Foundation. The 52-year-old comedian and presenter was inspired by her son Lewis, who survived cancer as a child in 2009, and is now healthy at 14 years of age.
Opening up about the experience on Instagram last week, the mother-of-four shared that she feared she wouldn't see her son become a "lanky" teenager.
"When this boyo, my firstborn, our beloved Lewis Lewis was diagnosed with leukaemia (t-cell ALL) in 2009, I could barely dare dream that he would one day be a strapping, lanky 14-year-old giving me a cuddle at work," the 52-year-old comedian and presenter captioned the image.