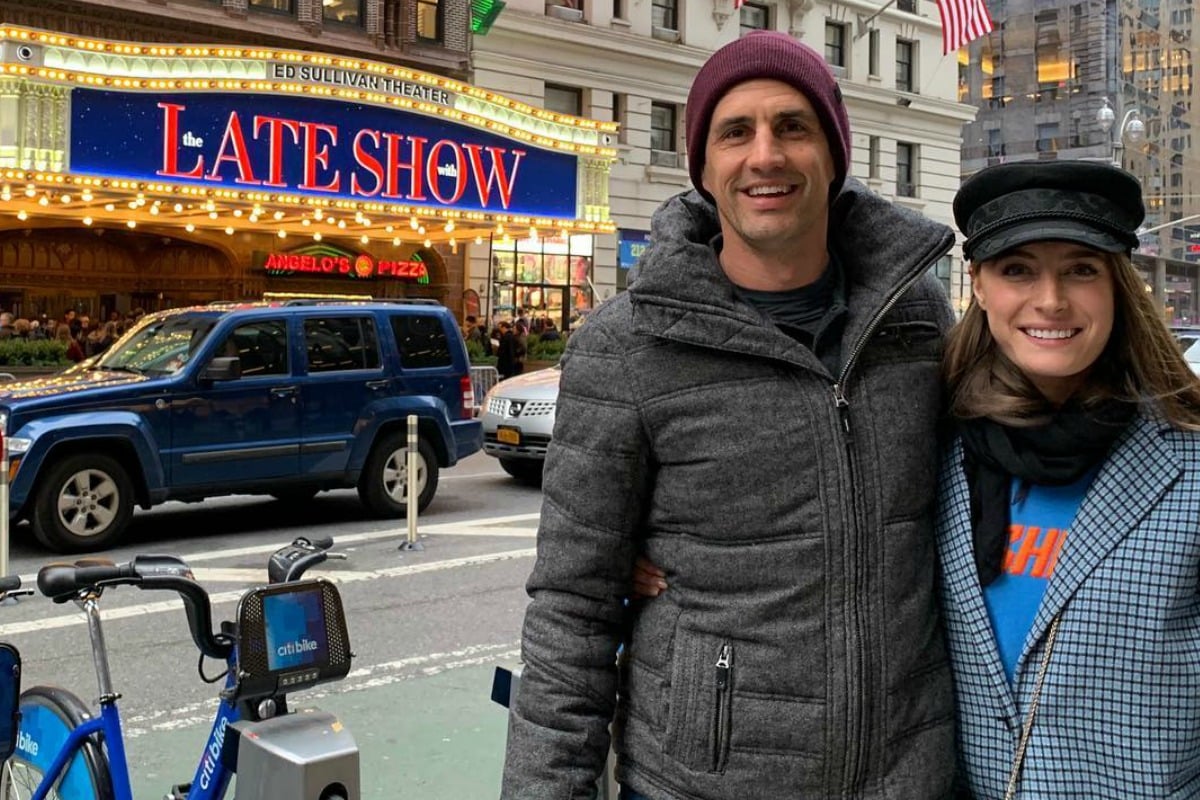 Last night Andy Lee appeared on The Late Show with Stephen Colbert.
He… he… wasn't meant to.
You see, the Australian comedian and his girlfriend Bec Harding, were in the audience when Hugh Jackman walked out on stage.
Spotting Lee and Harding, Jackman ran over and gave them a hug before he went up on stage.
Then a bemused Stephen Colbert also gave them a hug. ¯\_(ツ)_/¯
Lee posted a video of the moment on his Instagram on Tuesday afternoon.
 

View this post on Instagram

 
"Well… Bec and I got a real surprise when we went and saw the @colbertlateshow tonight. We didn't even know who the guests were and certainly didn't expect a hug from them," he said.
When Jackman and Colbert sat down, the actor explained to the TV host that Lee was "almost as famous" in Australia as Colbert is in America.
"Andy sent me an email today and I hadn't replied and I'm like, 'Dude, you had to turn up to the show?'… I'm going to reply to you any second."
Sharing the video, Lee said he wasn't "too cool" to admit that the moment was… cool.
He then panned back to the TV as Colbert said, "This moment, right now, is huge in Australia".
And yes, yes it is.