Playboy Enterprises announced on Thursday that the magazine's founder, 91-year-old Hugh Hefner, has died.
A statement given to PR Newswire said the mogul "peacefully passed away today from natural causes at his home, The Playboy Mansion, surrounded by loved ones."
The statement continued: "Mr. Hefner's uncompromising vision drove the creation of not just the iconic and groundbreaking magazine, but what has become one of the world's most enduring and recognisable brands."
Hefner had three wives over his lifetime. He was married to first wife Mildred Williams between 1949 and 1959, with whom he had a daughter, Christie, and a son, David.
In 1989, he married Playmate of The Year, Kimberley Conrad, who was 36 years his junior. Together they had two sons, Marston Glenn and Cooper Bradford. They divorced in 2010.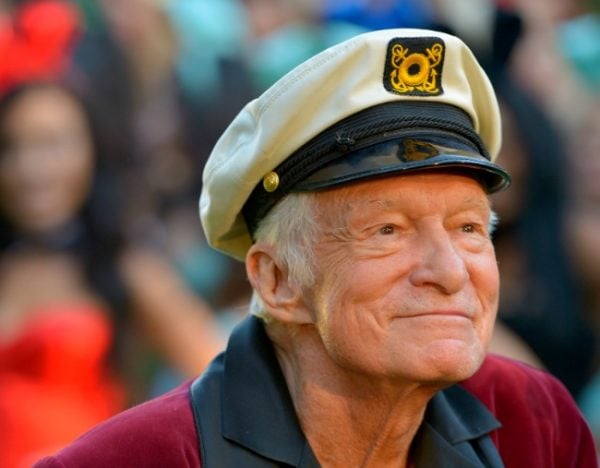 Two years later, he wed Playmate Crystal Harris, who was 60 years his junior and stayed by his side until his death.
"My father lived an exceptional and impactful life as a media and cultural pioneer and a leading voice behind some of the most significant social and cultural movements of our time in advocating free speech, civil rights and sexual freedom," son Cooper Hefner, who is now the Chief Creative Officer of Playboy Enterprises, said in the statement.
"He defined a lifestyle and ethos that lie at the heart of the Playboy brand, one of the most recognisable and enduring in history. He will be greatly missed by many, including his wife Crystal, my sister Christie and my brothers David and Marston and all of us at Playboy Enterprises."
Information regarding Mr Hefner's memorial services is not available at this time.
The Mamamia Out Loud team talk about that time Playboy decided to stop all its nudes.