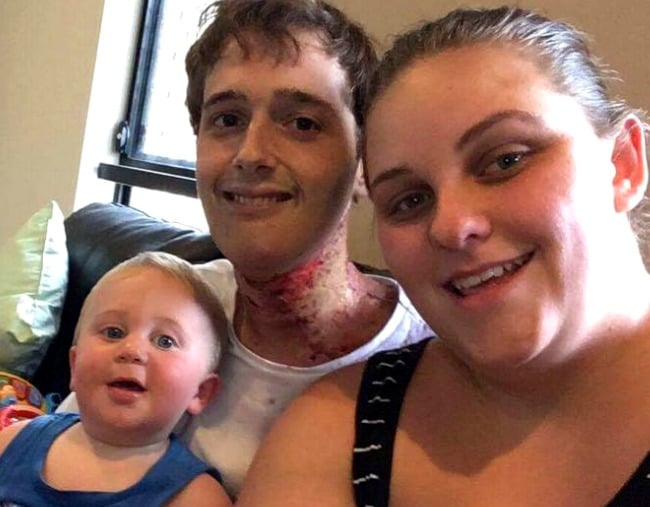 If you're familiar with HPV at all, then you probably know it as the sexually transmitted disease you or your kids were vaccinated against in high school.
That was all it was to Queensland mum Carly Mulheran, who thought very little of the human papillomavirus – until it had devastating impacts on her life.
Sharing her story with SBS's The Feed, Carly explained how her husband Jake Simpson, father to her son Noah, suddenly went from 22 and healthy to terminally ill.
Jake had been suffering painful toothaches and noticed a lump in the back of his mouth, but was completely surprised when he was diagnosed with stage four head and neck cancer in July 2015.
"We didn't know what any of it meant. He was so young and healthy, we couldn't believe it," Carly said.
Jake started treatment immediately, but sadly the cancer spread to his lungs. He died less than a year later in April 2016.
One of the biggest shocks to Carly was what had most likely caused Jake's cancer – HPV.
"Jake wasn't tested for HPV because it was too aggressive from the day one, but that age bracket that he fell in, more than likely, the cause was HPV."