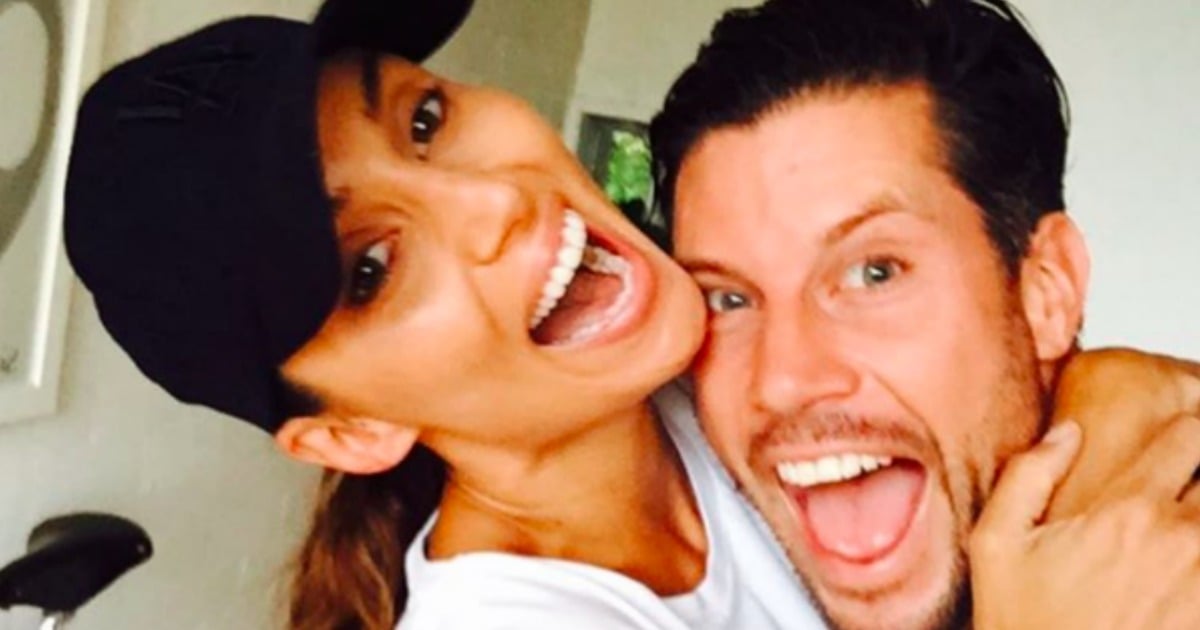 Ahhhh, We've heard the clichéd cheesy line a million times before: couples that train together, remain together.
This statement is usually accompanied by a cringeworthy gym selfie that took 1000 shots until it was approved by both parties (you know what I'm talking about).
But is it really true? I'm not so sure. I believe it's not about training together (make that a 'sometimes' thing) but rather supporting each other.
Get on board each other's goals
Even as a trainer I make sure Snez explains to me what she wants, as she understands her body better than I ever will and knows what works for her. Then I simply encourage her, answer her questions when they come my way and every now and then we work out together.
She's into a few different things than I am and I love hearing about and encouraging her progress in a new direction. Plus, I get the chance to learn something new and also I don't come off as a know-it-all. (Post continues after video).
  WATCH The Glow Team chat to Sam Wood about his new 28 x 28 workout…
Don't necessarily 'train' together
Now my situation might be a little different as I am a trainer but even still: no one wants to be told exactly what to do by their other half, or trained by them like a drill sergeant for an hour before flicking the switch back to harmonious couple mode.
 The best couples exercise is getting outdoors walking, cycling, surfing – anything that doesn't feel like exercise as you are simply loving each others company. And you can get onto this right away, by walking to your Sunday breakfast or racing up the stairs: take any opportunity to get a bit sweaty together! Click through the gallery to look back on Snez and Sam's relationship. (Post continues after gallery).