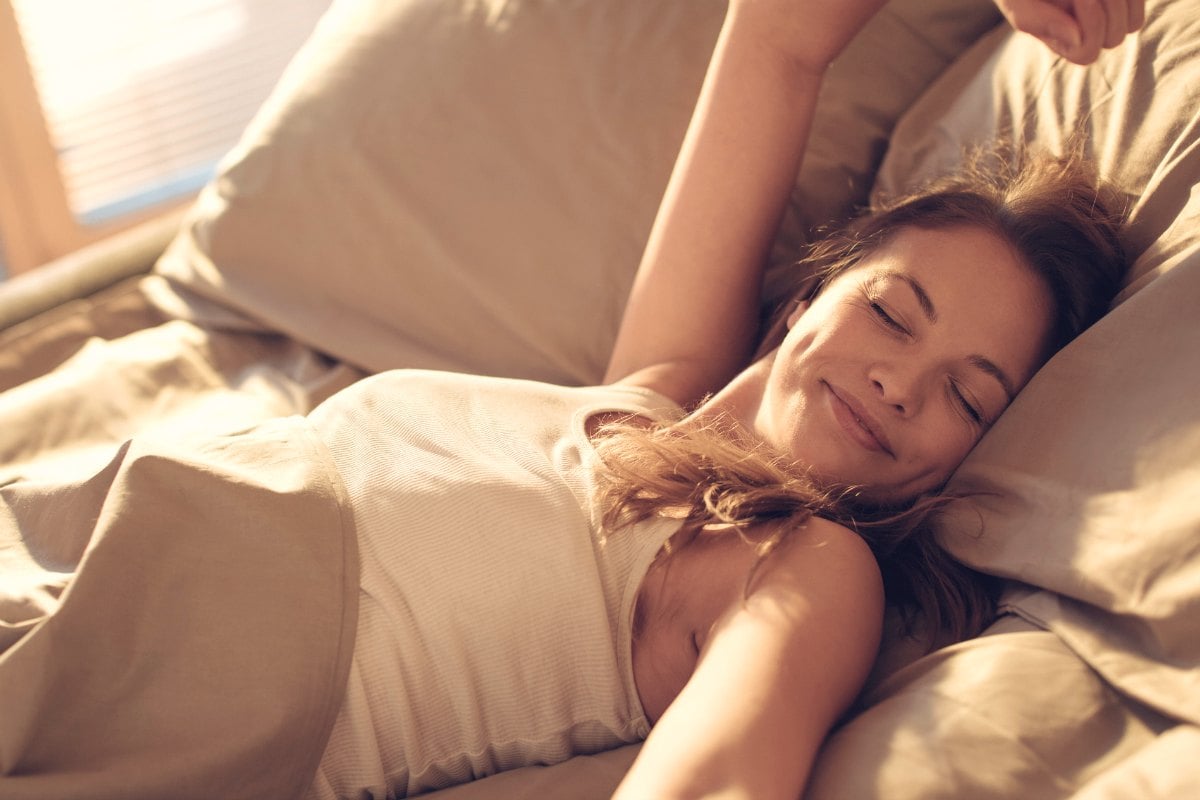 Science has officially confirmed there's an actual genetic difference between morning and night people.
And it's not just your ability to handle a morning workout.
During an international genetic study of nearly 700,000 people, scientists identified over 320 new genes which influence just how graceful a person will react to a 6am wake up call, or how much stamina someone can muster towards an all-nighter.
The study was published in the scientific journal, Nature Communications.
For those with the most 'morning genes,' the numbers showed their bodies reached their 'midpoint of sleep' on average a whole 25 minutes earlier than those with the least amount of morning genes.
Celeste Barber shares her morning routine life hacks for real people. We're still not convinced, to be honest.
The study used data from US genetic company 23andMe and participants in UK's Biobank study and asked people to identify whether they were morning or night people to see what genes they had in common.
But the research didn't just stop there, and we're afraid we have bad news for night owls.
The study showed a "casual association" between morning people and better mental health and general "well-being".
It also indicated morning people were less prone to depression and schizophrenia. Despite this, the reports state the evidence isn't "overwhelmingly strong," so take these findings with a grain of salt.
In better news, unlike results from previous studies, there was no correlation between those that enjoy a sleep in and a greater predisposition to Type 2 diabetes or a higher BMI.
Alas, now we know why some people are just pre-dispositioned to be grumps in the morning, and although going to bed earlier would probably help as well, (a revolutionary idea, we know) just know this to be true: it's not you, it's your genes.
Do you identify with this research? Discuss below!
Mamamia is funding 100 girls in school, every day.
So just by spending time with Mamamia, you're helping educate girls, which is the best tool to lift them out of poverty.
Thanks for helping!