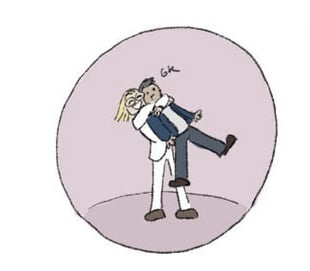 Introverts, assemble. Extroverts, be quiet and listen for a bit, yeah?
We've found the most perfect explanation of what it's like to be introverted that's ever been sketched.
Introverts, save it, love it, show it to anyone who has ever called you shy, withdrawn, dweeby or boring. Give it to anyone who has stolen your valuable energy, or better yet – anyone who deserves your precious energy but doesn't understand that you can't always give it to them.
Extroverts, it's quiet learning time. Here's why you need to give every beloved introvert in your life a Hamster Wheel of Personal Space.