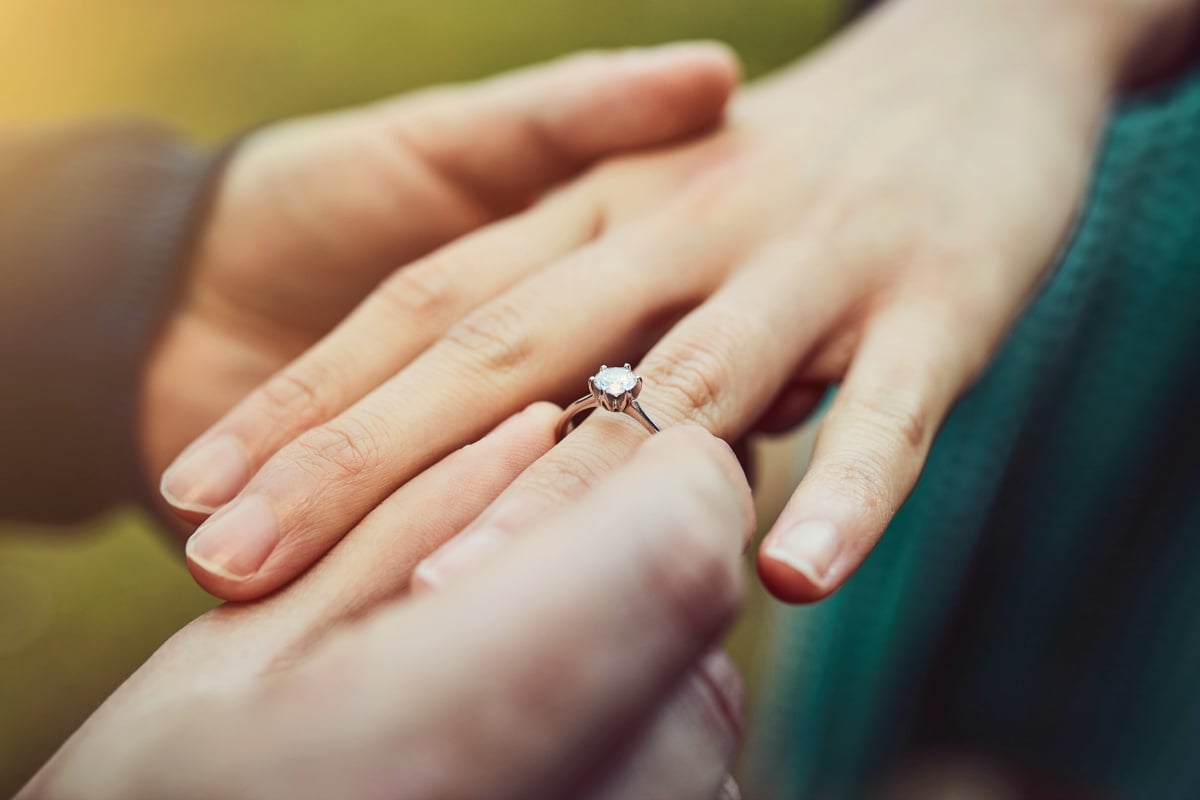 Relationships are complex.
They're precisely nothing like a Netflix Christmas movie in real life, because people become busy with their careers and lives.
Sometimes people hurt each other in relationships, even though they might not mean to, and sometimes people do bad things like cheat.
And then, there's this guy.
A woman on Mumsnet is very concerned about her friend, because she has reason to believe her best friend's fiancé is currently married… to someone else.
She explains that even though her best friend of 15 years has been with the man for four years, she has only met him five times. This is despite the best friends hanging out five times a week with their respective children.
SUSS.
"So her DF [dear fiancé] travels for work constantly. Literally comes home for 1 night every 3 weeks. Sometimes he is uncontainable [sic] when he is 'busy' or doing very secretive stuff, because get this… he works for the government," she writes in the post.
"Apparently he can't tell work about their relationship because she's originally from America (lived here since she was ten, though doesn't have a British passport), so their relationship is secret from his work and even his parents (she's never met them)," she adds.
The Mumsnet user adds that her friend's relationship with her fiancé has resulted in her losing other support networks, a tell-tale sign of emotional abuse.
"Friend buys all this because she loves him so much, but she's lost all her other friends and family because of this so I'm all she has. Her mum has told her that she's a fool and can't stand to see her DGD [Dear Granddaughter] have such a non-existent father," she writes.