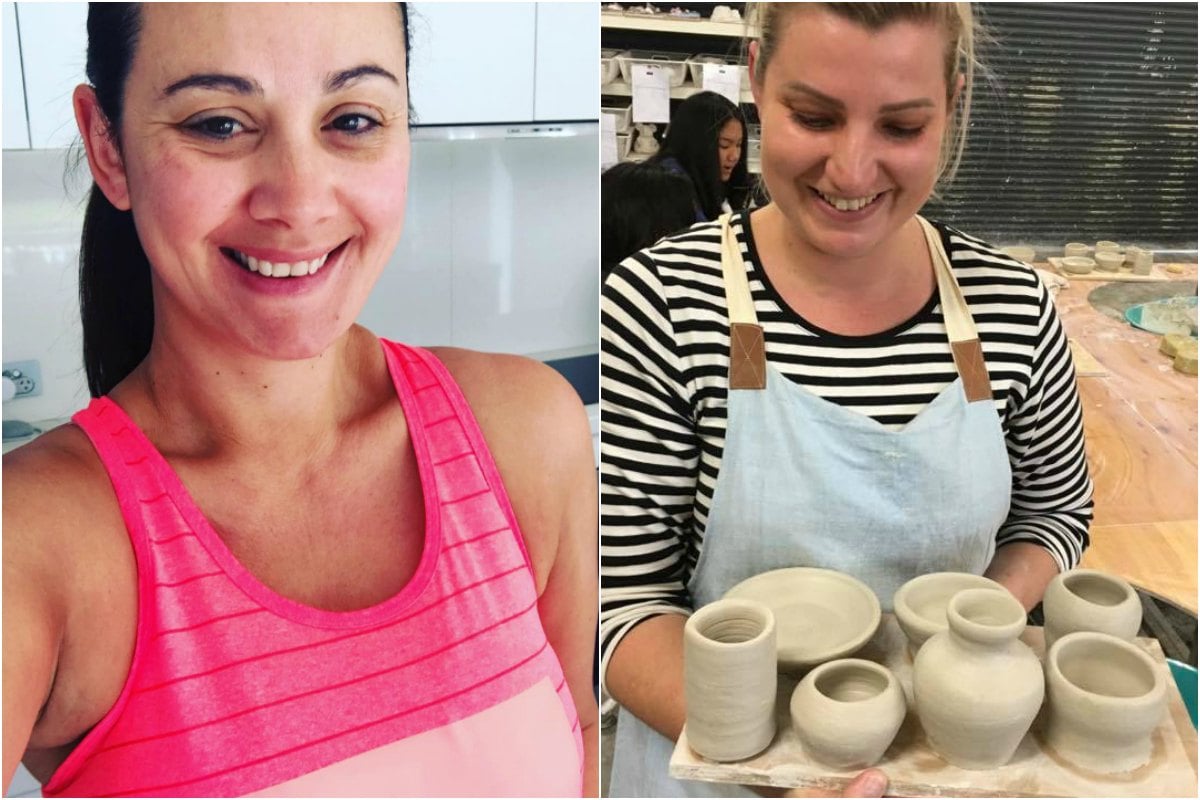 Despite how it can come across on social media, self care doesn't have to be complicated.
In fact, it's the little rituals and habits that you can do regularly that work best.
Whether it's a full-on work schedule, or (at times) overwhelming family routine, the stressful factors of modern-day living can build up and we need easy, accessible strategies to get back to our normal, kick-arse selves.
So, we asked 11 women to share the go-to stress-busting things they do when they need a replenishing dose of TLC. We hope it inspires you a little!
Jess W
There's nothing more relaxing than a hot bath at the end of the day to ease away any tension and stress in my mind and body. I love amping up the effectiveness of my soaks with magnesium salts like EpZen's Magnesium Bath Crystals (Relax) (which you can get at some Coles supermarkets, Priceline and TerryWhite Chemmart).
The 100 per cent essential oil blend of Rosewood, Ylang Ylang, Geranium, Frankincense and May Chang smells heavenly and leaves me feeling instantly relaxed. Magnesium is known to be a wonder mineral that can help with muscle relaxation and improve the quality of your sleep, and it's best absorbed by the skin, so I'm doing it right.
Baths in magnesium salts also complement my other favourite wellness hero – hiking – and there's nothing like doing both on a Sunday to set me up for the week.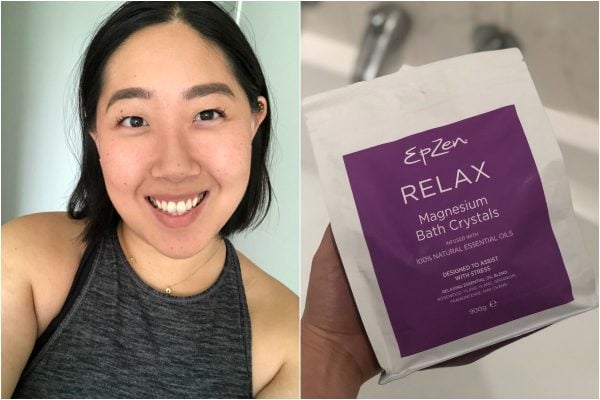 Teena
I iron clothes and watch Netflix with a candle and champagne. Everyone but me loathes ironing but I find it very therapeutic!!