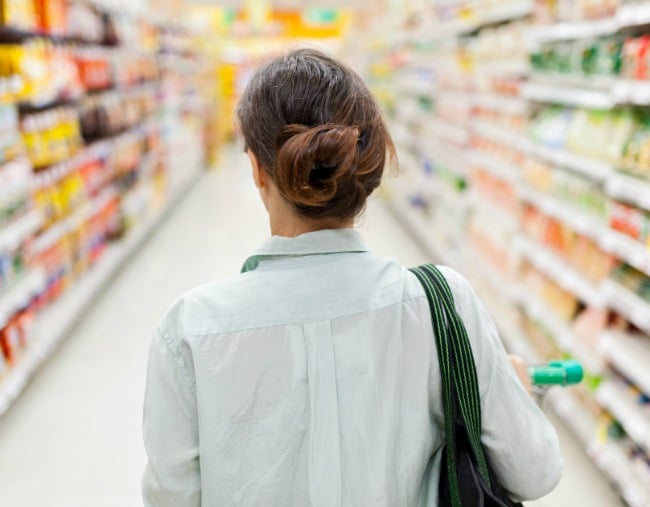 Before you head to the shops, it's a good idea to learn how to read nutrition labels to ensure that you're informed about what your family is eating.
Clever marketing means that it's easy to miss nasties like MSG and sugar hiding behind another name. Add to that, the fact that potentially harmful preservatives are in some products, and it's easy to see why there is so much confusion around making healthy choices.
This is a topic that I'm incredibly passionate about and something that I'm always eager to alert my clients to. Understanding nutrition labels will allow you to make the best decision about what belongs in your trolley and what's best left on the shelf – it doesn't need to be daunting either!
Interpreting nutrition labels is something I go into a great deal of depth in my book, Wholesome Child: A Complete Nutrition Guide and Cookbook, along with detailed information about how to identify hidden nasties.
What you'll see when you flip the back of your food packages, is that nutrition labels come in two parts – the ingredients list, which consists of all the ingredients in a product, and the nutritional panel, which gives you a breakdown of nutrient values.
Learning how to read both of these will empower you at the supermarket and let you take control of your family's health. Let's take a look at both of these.
Struggle with portion control? Here's some handy tips to clear things up. Post continues after video.
How to read an ingredients list
Becoming label savvy and understanding an ingredients list will help you know exactly what you're putting in your body.
First things first, the ingredients are listed in descending order of weight, so put simply, the first listed ingredient makes up the most of that product. It's good to look out for sugar, sodium or any ingredient that's written as a number here, and if it's high on the ingredients list, leave it on the shelf!
I'd also recommend keeping an eye out for percentages next to the main ingredients, which are helpful in allowing you to compare products for the higher quality versions.
Often, some ingredients can be disguised with other scientific names or broken up into smaller parts so as to not appear high on the list. Sugar and salt are most popular for this, so here's what to also keep an eye out for: