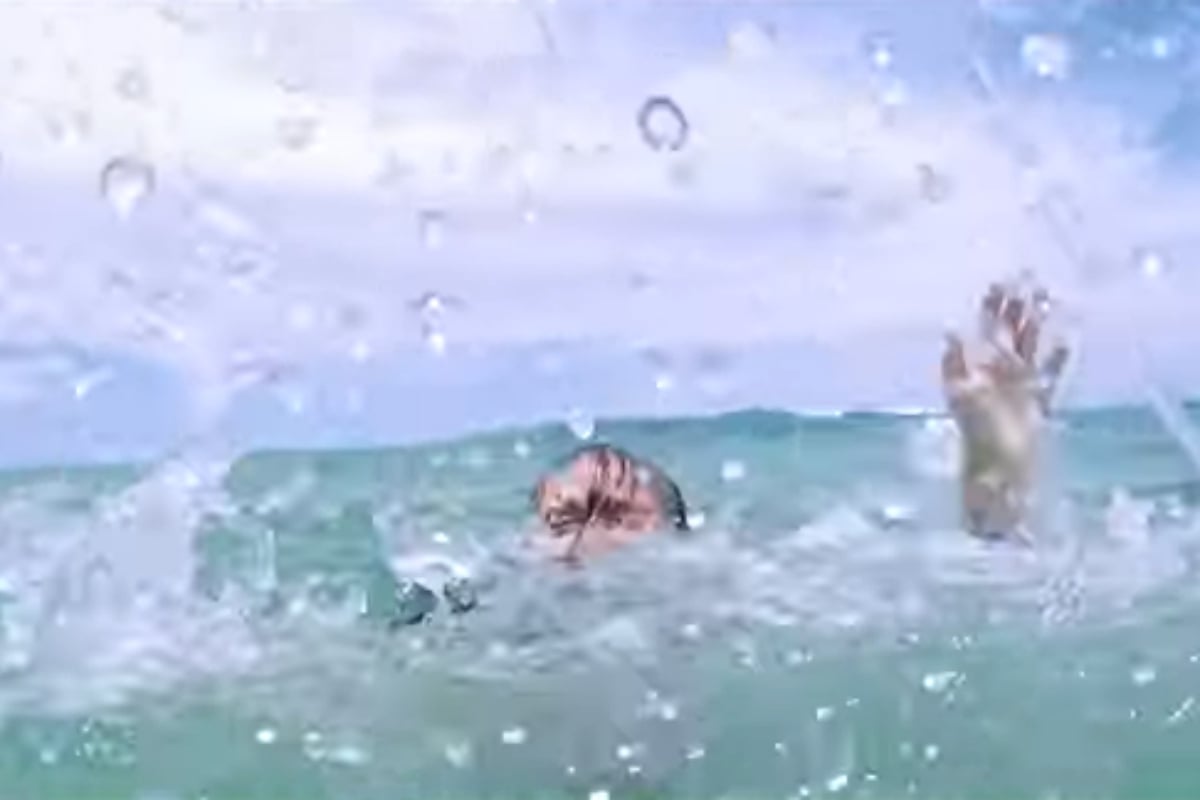 A confronting video warning parents to supervise their children in the water this Christmas has been released by Surf Life Saving Queensland.
The one-minute video, produced with film students from Griffith University, targets parents or guardians who sit on the beach while their children swim, urging them to be vigilant in their supervision. It's part of a campaign to end preventable deaths in the state's waterways.
The clip shows a young girl run into the water and quickly become stuck in a rip and start drowning. Her mother, meanwhile, has taken her eyes off her to read a book.
When the mother looks up again, she cannot see her daughter and runs to the water, with the implication being the little girl has drowned.
Words then appear: "Please supervise your children and avoid swimming alone."
It's an important message to drill into guardians considering more than 160 children under the age of 10 have needed to be saved by the Queensland service since July.