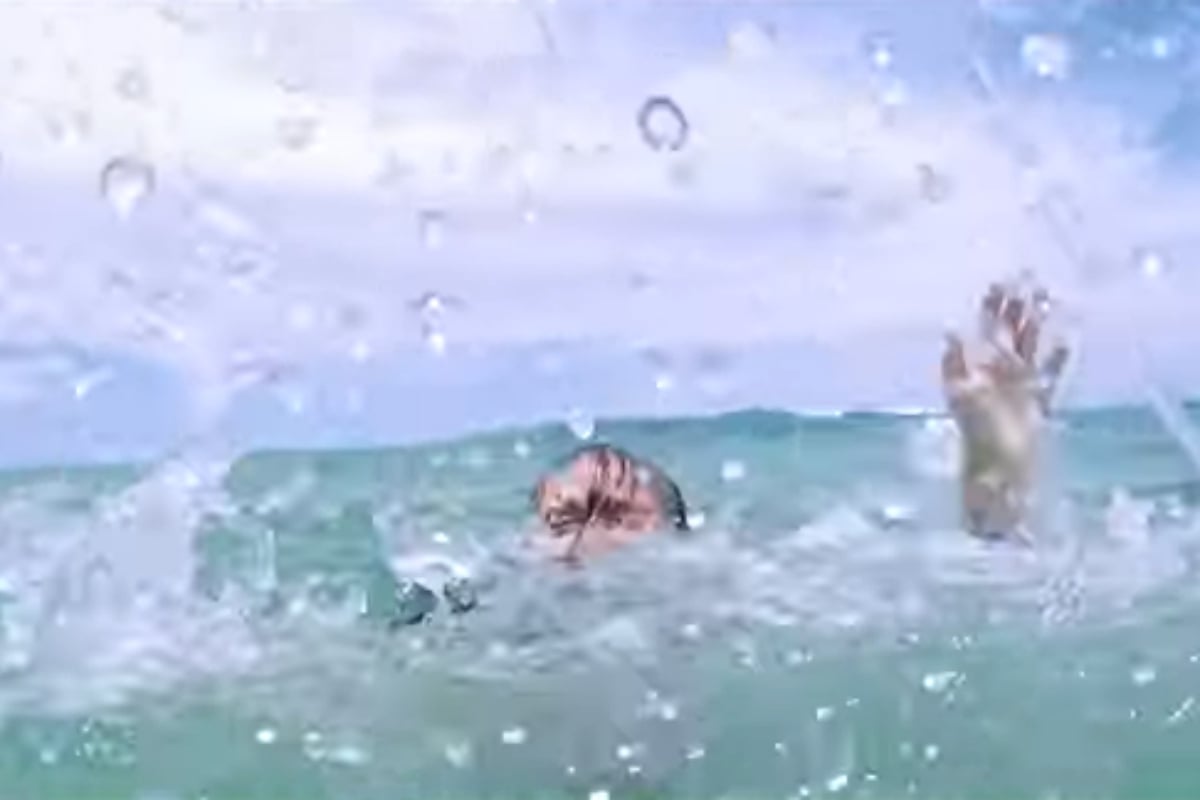 A confronting video warning parents to supervise their children in the water this Christmas has been released by Surf Life Saving Queensland.
The one-minute video, produced with film students from Griffith University, targets parents or guardians who sit on the beach while their children swim, urging them to be vigilant in their supervision. It's part of a campaign to end preventable deaths in the state's waterways.
The clip shows a young girl run into the water and quickly become stuck in a rip and start drowning. Her mother, meanwhile, has taken her eyes off her to read a book.
When the mother looks up again, she cannot see her daughter and runs to the water, with the implication being the little girl has drowned.
Words then appear: "Please supervise your children and avoid swimming alone."
It's an important message to drill into guardians considering more than 160 children under the age of 10 have needed to be saved by the Queensland service since July.
It's also crucial to remember to watch children constantly given how quickly people can drown without showing any of the 'signs' we incorrectly expect to see.
Water safety expert Mario Vittone explained in an article teaching people the true signs of drowning, that often people cannot yell for help or even speak when they're drowning.
"Drowning is not the violent, splashing, call for help that most people expect," he said.
Instead, he said, only the top of their head may be visible as they try to keep their mouth above water and trash their hands and feet below.
"This doesn't mean that a person that is yelling for help and thrashing isn't in real trouble – they are experiencing aquatic distress. But unlike true drowning, these victims can still assist in their own rescue. They can grab lifelines, throw rings."
The video's other important message was to "always swim between the flags" to avoid being caught in rips.
This tragic reminder recently came when three men drowned trying to save three of their young relatives caught in a rip at Moonee Beach on the New South Wales mid-north coast earlier this month. A Swiss man drowned at the same beach just a few days later.
And there have been several more drownings this holiday period since.
On Christmas Eve a father and son drown at Phillip Island in Victoria, while on Christmas Day a South Korean man drowned at Lake Conjola on the NSW South Coast.
A 27-year-old New Zealand man's body found at Victorian waterfall, Mackenzie Falls, on Thursday marked the 30th drowning across the country this month, AAP reports.