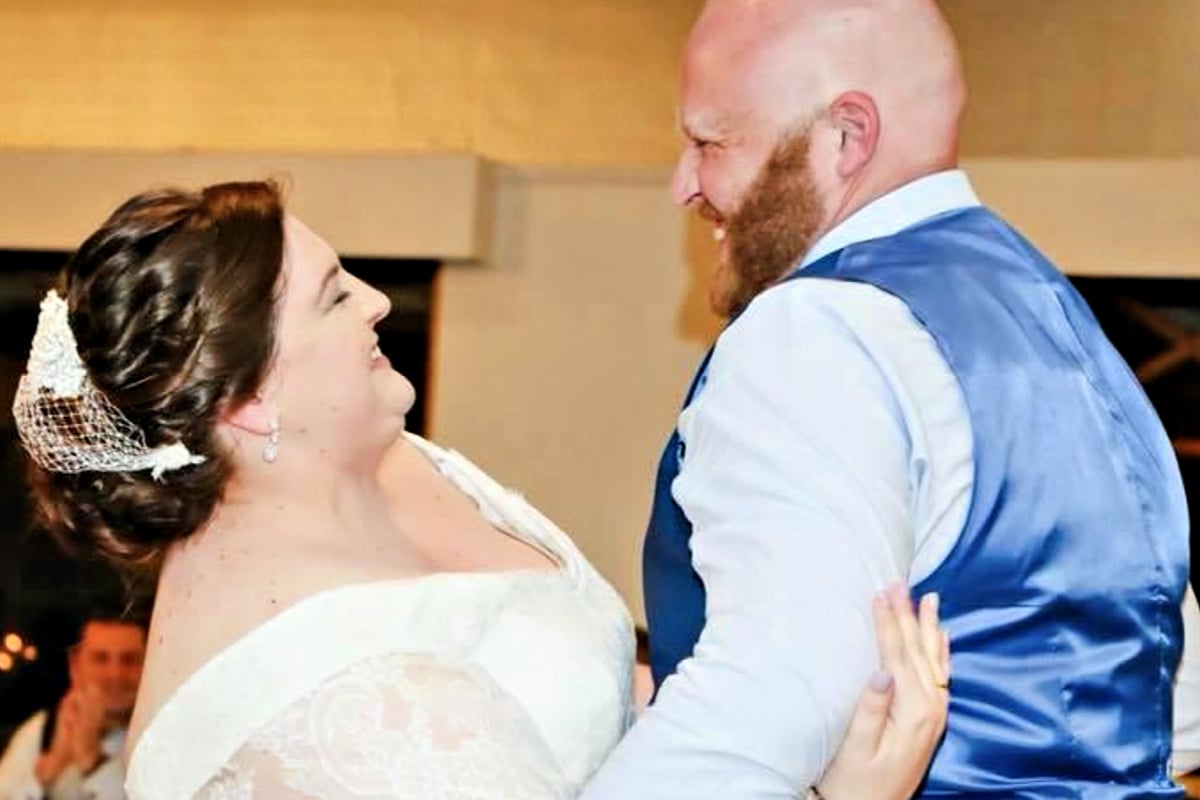 Megan and Creagh never thought they'd be in the position of being in $91,000 worth of debt.
But fast forward a year, now the most incredible part wasn't that the debt existed, it was that they managed to pay it off in less than 12 months – and save for a house deposit at the same time.
The couple, who've been married for 18 months, reversed their fortunes in a way they didn't think they could so quickly.
Megan, 32, an administration assistant, and Creagh, 33, a warehouse manager, never intended to accrue such a large amount of personal debt.
But, as with many couples simply wanting a modern lifestyle, their desires came at a cost.
Megan spoke to Mamamia to explain their incredible story.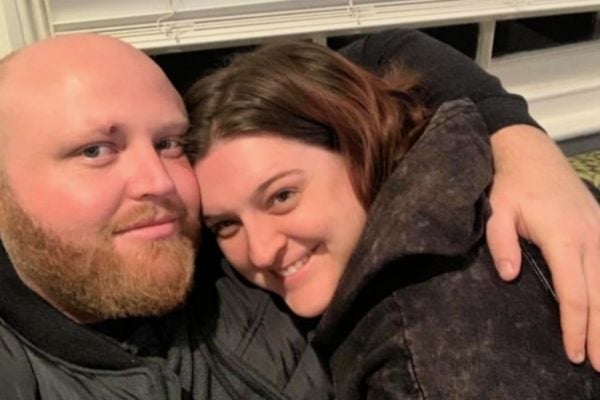 "We had debts that were accrued over multiple credit cards, a personal loan, and a car loan," Megan told us.
"We were able to make the minimum payments on everything, but we were just not saving. It was basically like treading water. We were just stationary and not moving forward."
It was Megan who made the first move to seek help to fix their financial situation. At first, she didn't tell her husband about it.
"I actually contacted MyBudget without my husband knowing," she said. "I wanted to get a mutual third party's opinion.
"I thought, 'yep, that's it', and I decided to contact them."
Megan called MyBudget after seeing one of their television ads, which made her realise there could be a better way for them to live.
When Megan told Creagh about speaking to the budgeting service, the couple discussed how this could be their first step to saving for a house deposit.
"We were just getting nowhere until then," Megan admitted. "I chose MyBudget just because they seemed really nice, and the ads seemed to show what could be achieved, and there was free consultation to start."
After an initial consultation, the company created a working budget for the couple's income and expenses – something Megan said they had had trouble doing themselves.