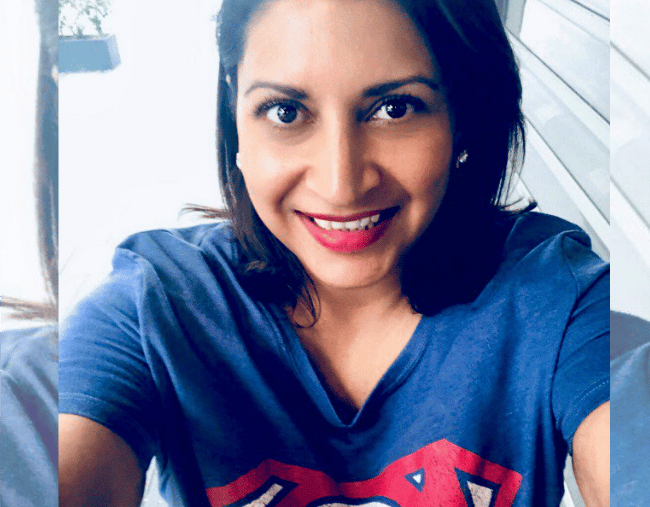 Dear Husbands/Partners (not all, but many),
I'm writing on behalf of the women you're in a relationship with. The ones you have a life with. The ones you share kids with.
They're some of my friends, and many of my readers, and they want you to know something – because they're telling me they've had enough. And I promise you, if you really heed this thing, it will be a game-changer at home. It's that good.
So here it is:
Please stop asking the mother of your children "How can I help?"
You are an equal in this parenting gig – you're not 'helping' the mother of your kids. In the exact same way you don't 'babysit' your own children.
I know your intentions are good. You absolutely think you're asking the right thing. But guys, that question is problematic. That question implies you are not as equally capable as your wife/partner in looking after the kids, and running the house – that you need a boss.
And that is absolutely not true.
You know what to do, and you don't need permission, or instruction, from the mother of your kids to do any of it.
The Australian Census tells us that women still do the majority of the housework. But is this really any sort of surprise? The Mamamia Out Loud team discuss.
Want to hear more? Subscribe to Mamamia Out Loud.
You are (presumably) a fully grown man. You have a job (hopefully) and know how to function in the real world. You understand the fundamentals of being a living human being.
But also, you were a child once, too. You know what they need. To be fed, bathed, clothed, exercised, read to, entertained, engaged with. But even if you don't remember, you've seen it on the movies, and on tv. It's not hard to figure out.
Worst case scenario, if you really and truly don't know what you're doing, YouTube an instructional video, like this one: