1. Moisturise, moisturise and then moisturise again
With eczema, the skin is usually dry which makes it an attractive home for bacteria to live. The skin also does not function well as a protective barrier as it would normally. Regularly moisturising the skin keeps it well hydrated, stopping bacteria living on the its surface and causing infection. Moisturising will also provide a surface barrier to prevent allergens irritating the skin's surface and causing itching and redness.
Are all moisturisers for eczema the same?
Thick ointments are generally more effective for eczema. This is because, unlike creams which can be made of up to 50 per cent water, ointments do not contain water. Water evaporates quickly from the skin taking hydration with it. Creams are also more likely than ointments to contain harsh preservatives which can more easily irritate eczema skin.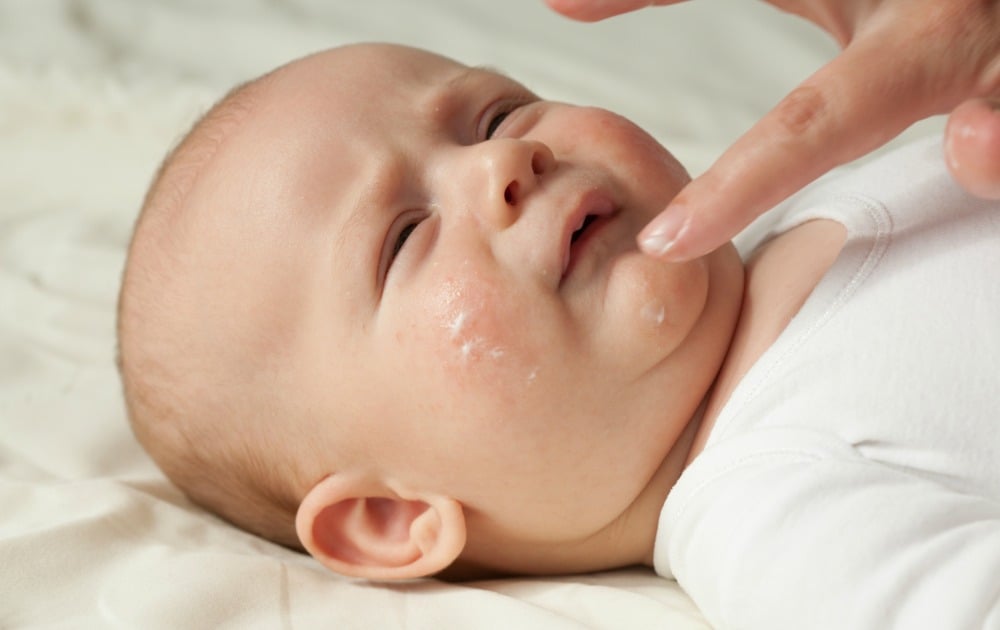 The best time to moisturise is straight after the bath and while the skin is still a bit damp because this is when the pores of the skin are open and can absorb the most hydration from moisturising. You should also moisturise at least two to four other times during the day.
2. Bath time
Keep bath time short, no longer than 10 minutes, as having a long bath will dehydrate the skin. Test the water and make sure it is only lukewarm. Warmer water will raise the body's core temperature and make the skin itchy.
Why is bath time important for managing eczema?
Bath times wash away triggers from the skin and also prepares the skin for moisturising after. Use this opportunity to use bath products which moisturise the skin, such as bath soaks and bath oils. Avoid soap and bubbles as these dry out the skin and strip the skin of its protective barrier. Changing towels regularly is also important to minimise the chances of infection from skin bacteria.