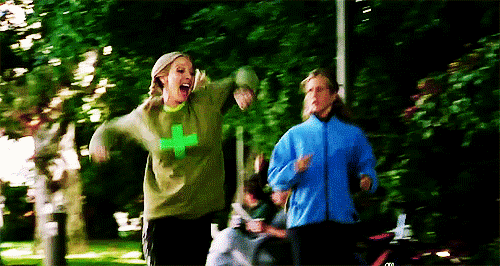 Image: iStock
Running is a brilliant way to stay fit. You can do it just about anywhere, it won't cost you $20 for a 45 minute session like other workouts and it's proven to yield great results.
But that doesn't make it fun.
Let's be honest here. Pounding the pavement can become a little… monotonous after a while. Even if you have a great view and your chosen route is full of twists and turns and heart-burning staircases, running tends to be a little same-same.
The 14 kinds of runners you see at the park
To be fair, some people enjoy that, but if you're easily bored there are plenty of apps and other phone-based tools to make your run more enjoyable or interesting.
Here are some ideas to look into:
1. Customised playlist generator
Now this is a little bit clever. Actually, it's really bloody clever.
Michelle Bridges and her 12 Week Body Transformation program have joined forces with Spotify to create a widget that generates customised playlists tailored to your musical tastes (yep, yours - nobody else's) and how you like to run.
Michelle Bridges shares 7 easy ways she stays healthy
The generator, which launched earlier this week, asks you a bunch of questions before you hit the pavement, which helps it determine the playlist you need. These factors include your location, your favourite workout song, and the distance and intensity of the run you have planned. It'll also suggest some nearby tracks to try if you're bored with your usual run.
The best part? You won't be stuck with the same running playlist every day, and the generator won't judge you for your shameless love of Katy Perry songs.
Choosing a great running track can make your jog a lot more enjoyable, or at least more picturesque. Here are some of the best around Australia:
The most beautiful running tracks in Australia
2. Get chased by zombies
The most effective ways to keep those legs moving? Why, run like there's a horde of flesh-eatin', braaaiiiins-thirsty zombie chasing after you, of course.  That's the idea behind Zombies, Run!, anyway.
The popular app - which is described as a "running game and audio adventure" - feeds a storyline through your headphones, with orders, voice recordings and simulated zombie noises creating a surprisingly realistic experience. You're given missions to complete as you run, which involve collecting supplies and earning materials to aid you in surviving zombie apocalypse.