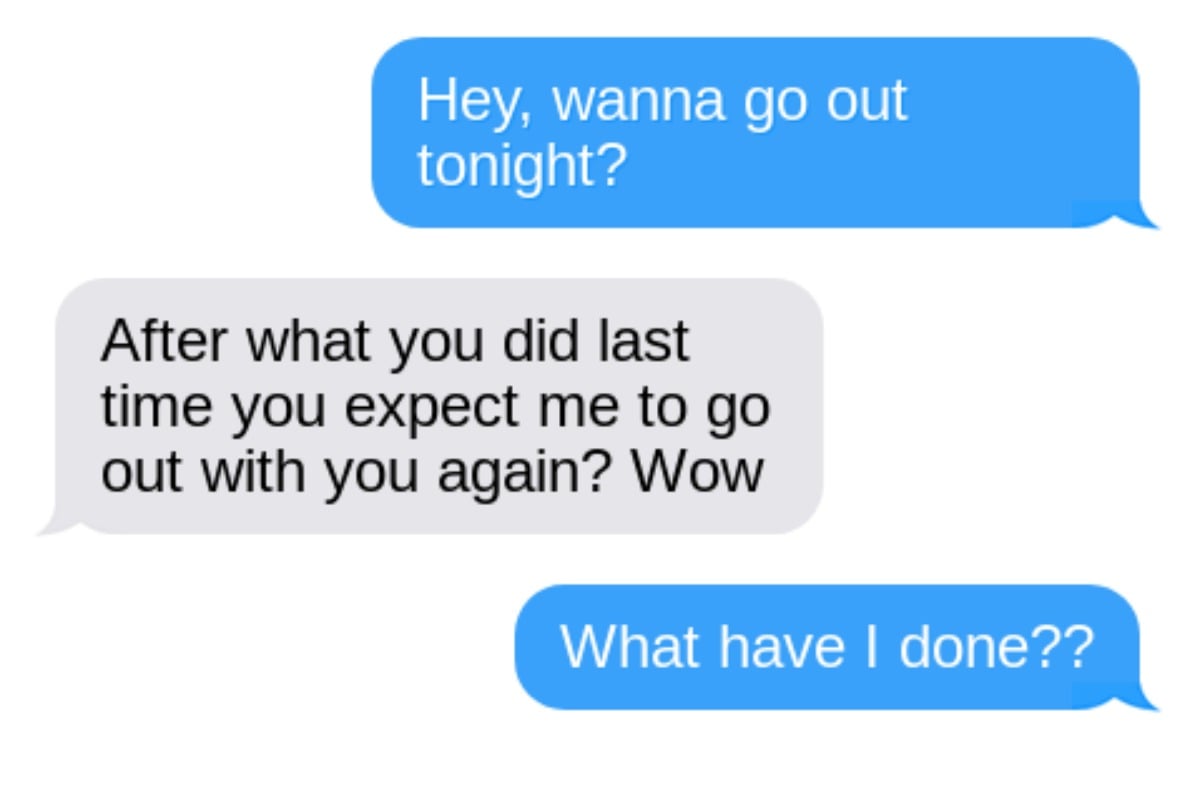 If you're a seasoned dater, you'll know it's common practice to split the bill on a first date.
Granted, I have been on dates where the other person has INSISTED on paying, after a back-and-forth battle involving me attempting to thrust my card at the waiter. On other occasions I've offered to foot the bill myself, especially if I've asked them out and chosen the restaurant.
But I usually head out on a date expecting to split the bill at dinner, or go round-for-round at drinks. It's just… what you do.
Surprisingly, not everyone seems to agree with this concept of, you know, equality – as one man recently found out.
Sharing his story on Reddit, the man posted screenshots of an argument he'd had with a woman he'd been to dinner with.
In all honesty, neither came out of it looking… great, and posting her texts on Reddit was rather petty, but the ugly argument prompted an interesting conversation surrounding first-date etiquette and the oh-so-outdated notion that men should always pay.
It all started with the original poster asking if the woman was up for a second date, to which she responded with hostility, proceeding to call him "rude" for not paying for her dinner.
Mamamia staff reveal their Tinder stories. Post continues after video.
…A dinner where she'd ordered lobster and wine that came to $176 (€110 euros), while he paid $28 (€17.50) for a carbonara and beer.
What?
Look, we're all for treating yourself, but expecting your date to pay for your decadent seafood dinner? Hmm.
The man hit back: "You invited me. You are lucky you didn't pay for my food too," adding that he was "a student not your sugar daddy".