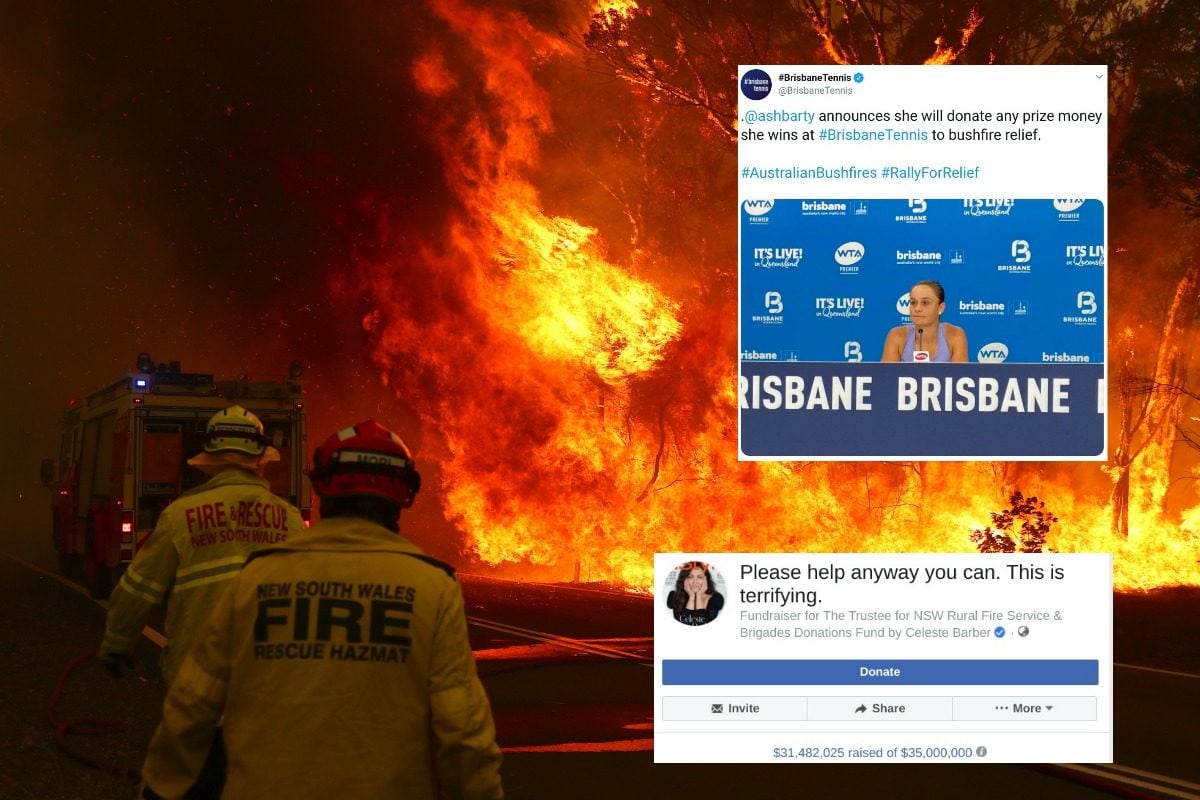 For further information on how you can help those affected by the bushfires, read our post here.
It's all too easy to feel helpless, scared and distraught right now.
Australia is on fire, the words 'catastrophic,' 'emergency', and 'disaster' are common place on media websites and on social media, our cherished sunburnt country is looking more apocalyptic by the hour.
But, while these words and frightening images weigh on our consciousness, the hope and overwhelming stories of kindness, generosity and charity must also be acknowledged. It's the bittersweet silver lining to the current charred, bruised and battered reality facing thousands of Australians.
From the volunteer firefighters who have bravely put their lives at risk, to the fundraising efforts from Australians everywhere, here are just some examples of the Aussie spirit shining through during this tough time.
For those able and with the means to help, we've also included a list of ways you can donate at the bottom of this post.
Celeste Barber's Facebook fundraiser.
In less than three days, comedian Celeste Barber has raised over $31 million dollars and that number continues to rise by thousands every time you refresh the page.
Close to 800,000 people have donated to the page globally, with the money going to the Trustee for NSW Rural Fire Service & Brigades Donations Fund.
You can access her fundraiser here.