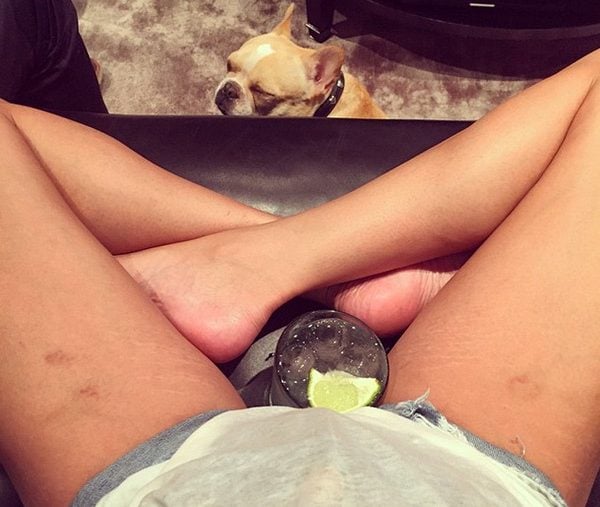 Stretch marks. A lot of women (and quite a few men) have them, and while they're a very normal part of being a human, many people want to know how to get rid of them.
There are countless oils, creams and lotions on the market all claiming to totally erase or at least fade stretch marks, which almost seems to good to be true. So do any of them really work?
The not-so-good news is that stretch marks can be quite tricky to treat. So, we asked a few dermatologists to explain exactly what stretch marks are, why they occur, and what can be done about them.
What causes stretch marks?
"Stretch marks are micro-tears within the dermal (collagen) layer of the skin, resulting in irregular, thinner and rippled looking skin," explains dermatologist Dr Adrian Lim.
"Approximately 50 percent of adolescents or adults have some form of stretch marks. Females with pregnancies are even more susceptible."
As for what causes them, stretch marks are linked to any quick change in size or weight.
"Stretch marks occurs when there is rapid stretching of the skin which occurs with growth spurts, weight gain, in body builders and during pregnancy. They can also occur in some medical condition associated with excess cortisol in the body," said dermatologist Dr Catherine Reid.
"[What's occurring is that] collagen and elastic fibres in the support layer of the skin are torn and produce scarring in the form of stretch marks," said Dr Reid.
What areas on the body do stretch marks occur? 
Where on the body you're most likely to get stretch marks depends on what kind of change your body is going through.
"It depends on the growth sites. In pregnancy the abdomen is common, whereas through puberty it is most likely to be the thighs, buttocks and breasts. For bodybuilders it is commonly the shoulders, upper arms and chest," said Dr Lim.