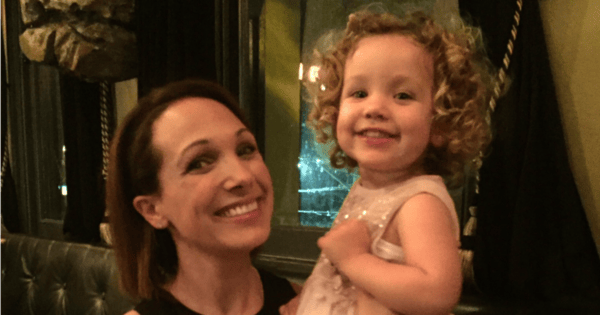 I have always received compliments about my skin. Thanks to my Mediterranean heritage I have an olive complexion which goes well with my beach lifestyle. The problem with my type of skin though is that it scars very easily.
I'll get a mozzie bite or a tiny pimple and will be left with a dark scar that looks like I've come in contact with a branding iron. It also tends to be very oily so I struggle to find moisturising products that, well, moisturise without leaving my skin greasy.
When I fell pregnant with my first child three years ago, my cousin said to me; "Use Bio-Oil every day. I did and I don't have one stretch mark." I wasn't convinced as I had some stretch marks on my hips and lower back from puberty, a history of scarring, and of course the quick realisation that being pregnant meant losing control of everything that was happening to my body. But, I was willing to give it a go. And, guess what – my cousin was right.
I started to apply Bio-Oil morning and night from around 12 weeks with my first pregnancy and from the moment that I found out with my current pregnancy. Two pregnancies (almost) down and I am still stretch-mark free.
"Two pregnancies (almost) down and I am still stretch-mark free." Images: supplied.
Here's what I love about it...
It has a 'dryness' to it. With my first, I was pregnant over summer and any moisturiser I applied to my scaly, dry body, just slid straight off – in fact I distinctly remember it looking like I'd just put it on without bothering to rub it in.  So I replaced all moisturiser with Bio-Oil. It left my skin glowing without the grease factor.
It has a great texture. It kind of grips to your skin and massages in really quickly which is something I've found challenging when using other oils.
With a two-and-a-half year old, this pregnancy has seen any self-maintenance go out the window, but literally 20 seconds of massaging Bio-Oil into my belly, hips and boobs when I get dressed of a morning, and after a shower at night and I feel like I've somewhat compensated for the unruly hair and nails.