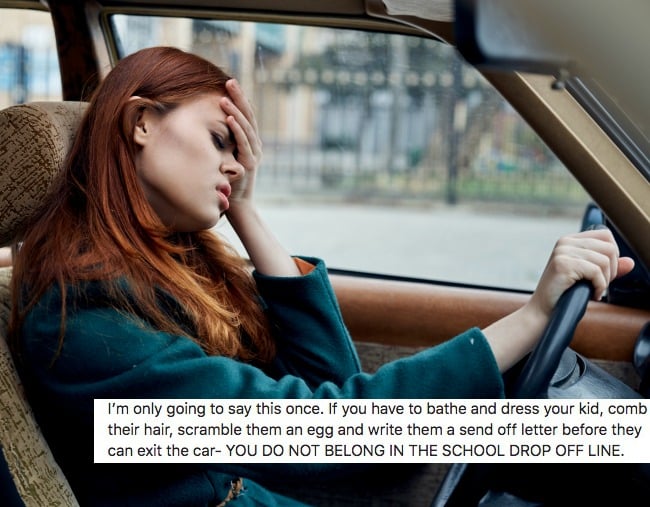 There's really nothing more stress-inducing than the morning school run.
Of course, there's the added stress of getting the lunchbox packed and ready to go and making sure the kids are actually out the door on time, but as all parents know, there's one aspect that truly trumps all others – the dreaded school drop-off.
From dealing with endless school traffic and last minute requests for cash for the canteen, it's not fun.
But one mum thinks she has a solution.
And boy, is she spot on.
Posting to Facebook, mum Stephanie Blakely Calabrace argued that if everyone worked together and did the school drop off properly, the process wouldn't be so damn painful.
"I'm only going to say this once. If you have to bathe and dress your kids, comb their hair, scramble them an egg and write them a send off letter before they can exit the car – YOU DO NOT BELONG IN THE SCHOOL DROP OFF LINE," she wrote.
"Only people who raised their kids to jump out of the car with backpacks loaded like they are storming the beaches of Normandy while the car is at a slow roll are allowed in the drop off line," she added.