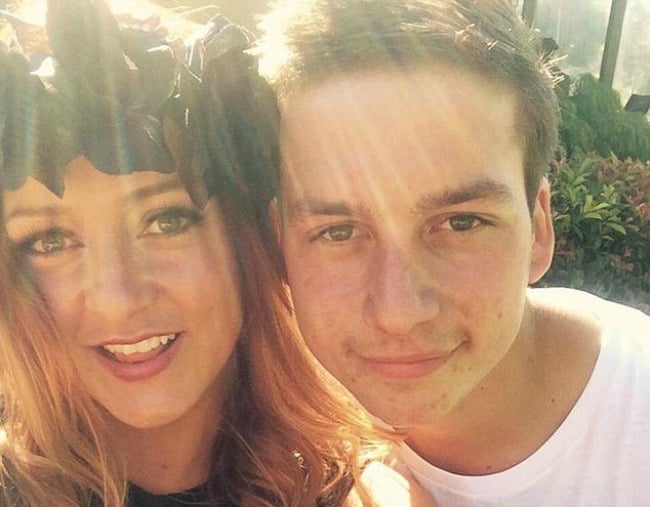 Two years ago tomorrow, I lost my 22-year old-brother to suicide. Closely after that, I started the 'It's okay, not to be okay' Facebook page and started a not-for-profit. After the short time of two years, we have nearly 200k people following us and sharing their struggles.
It was an ordinary Sunday night. Ben and I were home alone, hungover and laid out on the couches. Ben asked me if I wanted to watch two movies with him. I agreed, but on the condition that my choice was the first one we watched and his choice was the following. He agreed to this BUT only if he picked eight movies that we could make our choices from.
We watched The Equalizer with Denzel Washington and then Ben said he felt tired and was going to bed. Ben got up about 10 minutes later and said he was going to go to his mate Nick's house for a chat. That's nothing out of the ordinary and I asked him if there was anything I could do for him. He said there wasn't and he reached for his keys. As he was heading to the door, I said 'I love you' and he said he loved me too.
What followed from that was phone calls, texts, driving, panic and arriving blurry-eyed into a sea of emergency service lights. I screamed and screamed and screamed. That blood-curdling scream that you hear in the movies.
My screaming fell hopelessly around us on empty paddocks. I don't remember doing anything else but screaming. Being wrapped in an ambulance blanket and just continuously screaming.
My beautiful brother Ben. The life of the party, the over sharer, the loyal brother, the boy who was never afraid to cry or bare his feelings, the proud father of a beautiful girl, the boy who worked three jobs getting ready to secure a future for his little family, the instigator of all of our family get togethers, the boy who the previous year had planned a big family holiday with a voucher he'd received for his 21st birthday, had chosen that life was all too much and too hard for his sensitive soul.