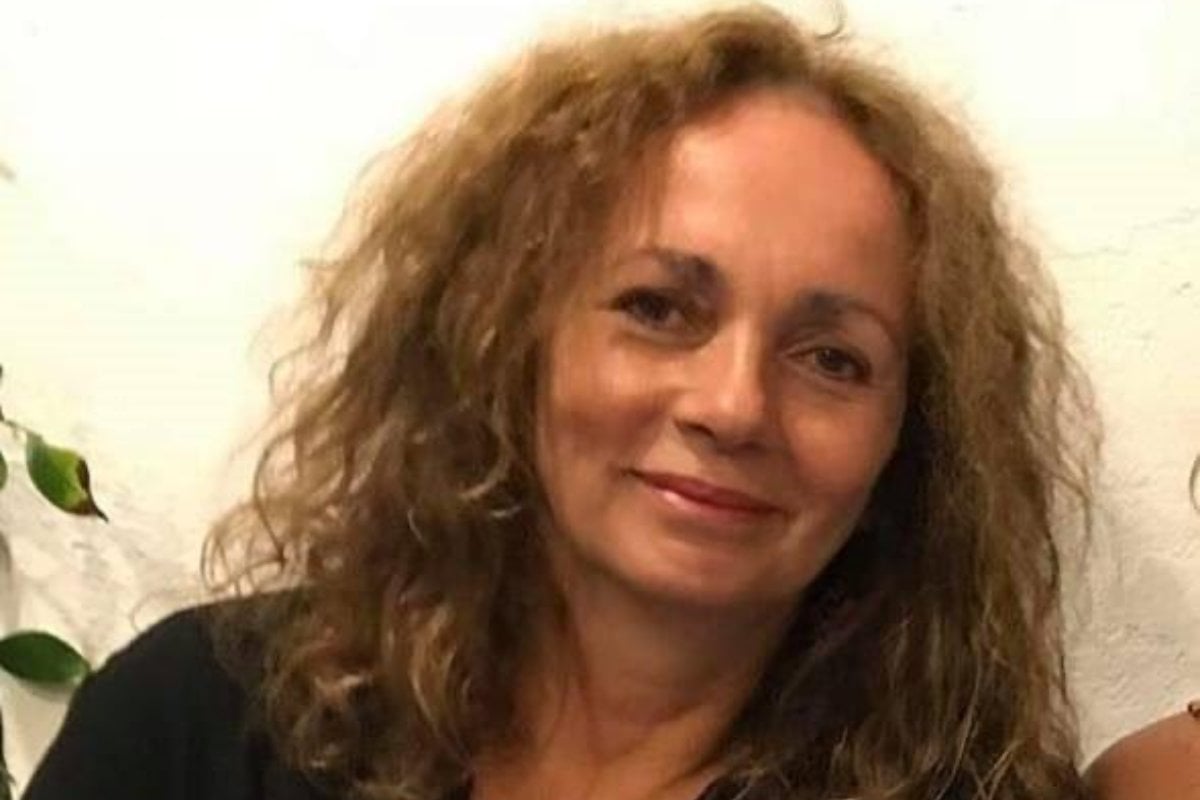 Content note: This article discusses graphic themes and mentions suicidal ideation. If you need support, please contact Lifeline on 13 11 14.
When Amalia Melis introduced the world to her 30-year love story with her husband, Rouli, it was after what many would consider its conclusion.
Earlier this year, in a viral essay for The New York Times, Amalia details the profound grief of losing Rouli suddenly and brutally after a fall, exploring the singular pain of a lifetime with someone cut short in an instant. She also - in visceral, confronting detail - describes an ordeal bereaved family members must endure in Greece, where she lives: people are often forced to exhume the remains of their loved ones three years after their burial.
Yes, you read that right.
Listen: Her Last Shopping List For The Man She Loved. Post continues below.
"It's for two reasons," Amalia explains on this week's episode of No Filter, "Firstly, there's no space for people to be buried in Greece, the country's very small, and secondly, in urban areas, and in some islands, it's tradition to put the bones in a box and keep it in ossuary, which is a room or a building with boxes lined up, one on top of the other. At least that's how it is on Andros."
"I look into the pit like a weary archaeologist, nearly missing what is right under my nose," she writes of the day, nearly six years after Rouli's death, that she was forced to stand with a gravedigger named Eftyhios, peering in at what remained of her person.