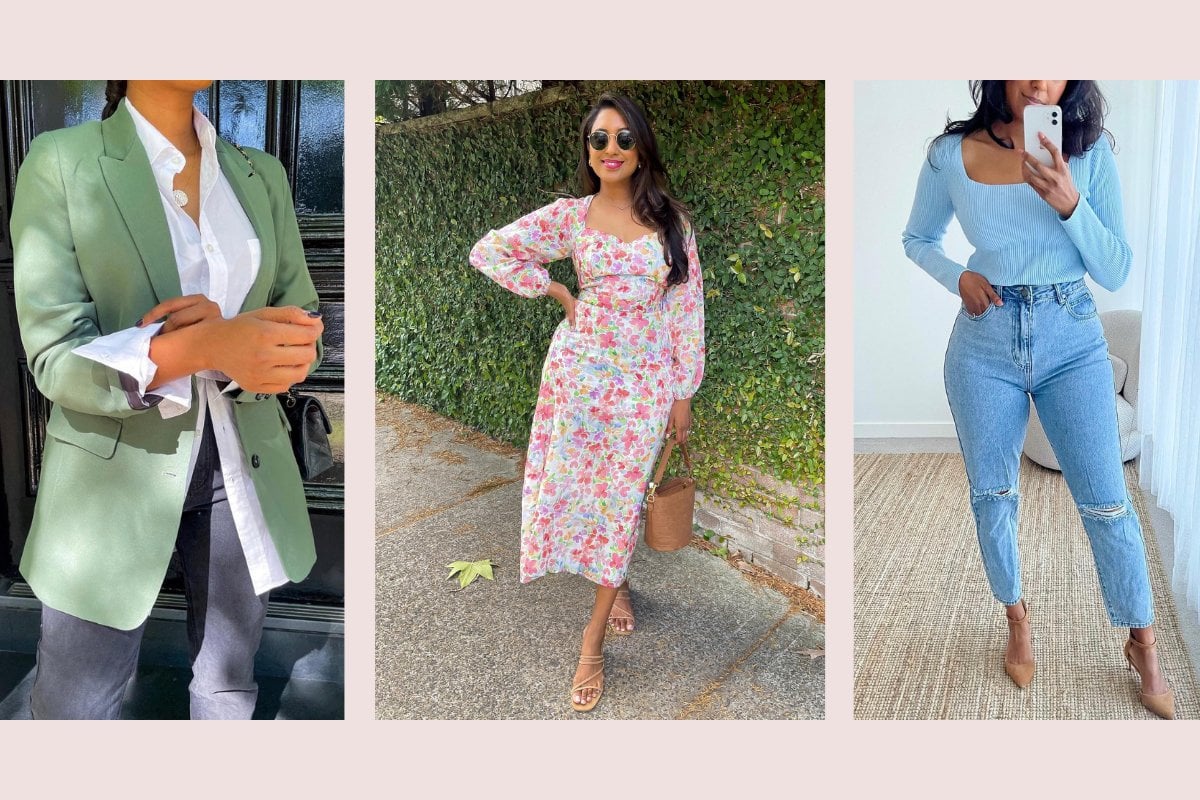 Tina Abeysekara has been sharing her affordable fashion finds for almost a decade.
In 2013, while working as a hydrologist, she started an Instagram account called Trash To Treasured after her friends suggested she post her bargain buys and outfits online.
These days, Tina's account boasts over 130,000 followers, and she's gained so much credibility for her affordable styling that she's turned what was once a side hustle into a full-time job.
Watch: Here's how to style one midi skirt, five ways. Post continues after video.
We asked the content creator to share her five best insider tips, so you too can get the best pieces for your wardrobe without blowing your savings. Here's what she said.
1. Pick well, style often.
When sifting through the racks for a bargain, Tina suggests picking out pieces you can style multiple ways to get the most wear out of them.
"When you're looking at something, can you actually style it in two or three different ways with things that are already in your wardrobe? So you're not buying something that's affordable [that needs] a whole bunch of other things to make it wearable," Tina told Mamamia.
One scroll of Tina's Instagram shows her preference for printed midi dresses - and it's no accident, given all the styling options they allow. 
Take a midi dress with buttons, for example.