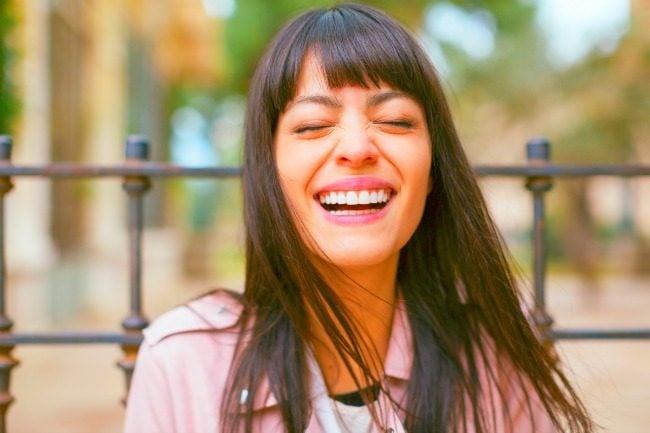 My favourite saying is "I'm here for a good time, not a long time." And pretty much everything in my life proves that. From the choices I've made as an adult, to the way I live my life, you'd think I was a 20-year-old billionaire, with time and money to burn… but it's all in the attitude.
I recently shared my pearl of wisdom in the Mamamia office, when we were asked to share the words we live by. No one said anything to my face, but I'm pretty sure I sounded like the typical middle-aged mum who tries to act young and cool. And that's exactly what I am.
But those words have helped me live in the present – to enjoy myself, whatever I'm doing and whoever I'm with, and worry about my worries later. It comes naturally to me, and I'm glad, because it's meant I usually get the most out of situations.
I don't have any "shoulda, woulda, coulda" regrets. I take chances. Some have paid off, and a lot haven't – but that's how I've learned. That's how I got wiser, and calmer, in lots of ways. If I died tomorrow, I can definitely say I tried. I had a blast doing so – and have now, at 42, no regrets.