Like so many other makeup options foundation is one product that is not 'one size fits all'.
Unfortunately, that matte-finish cover-up that looks amazing on your friend just won't do the same thing for you if you're prone to dryness.
For this reason, it's best to think of foundation as a second skin – it needs to mirror what you've already got going on. It's not there to completely change the look and feel of your skin, it's there to complement it.
And if you're wondering how you do that, well, that's where we come in, my friend.
We've put together an easy guide to make choosing the best foundation for your skin type the easiest it's ever been.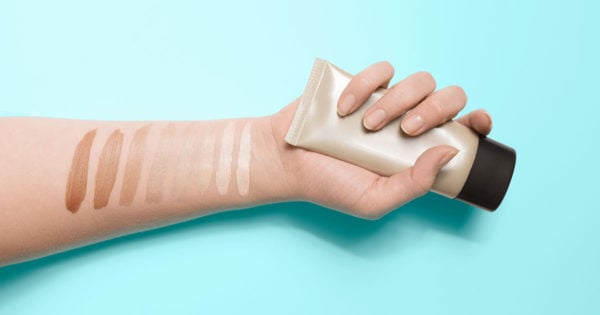 If you have...oily skin.
If your skin looks shinier than a disco-ball by mid-morning, you're going to want to head for the matte foundation aisle.
Liquid foundation is only going to make things more...slimy...and they're going to slide right off your face after a few hours leaving you bare, so a lightweight matte product is your new go-to.