Parents worldwide were horrified this past week by the photos of Lydia Cravens' severe allergic reaction, caused by an ingredient in a children's makeup kit.
Lydia's mother Kylie had bought the kit from a discount store and given it to her daughter to play with. The little girl had such a severe allergic reaction that she had to be admitted to hospital.
"In 24 hours our little girl went from 100 per cent healthy to her eyes swollen and blistered shut, with a rash all over her body that we would have to apply cold packs to every 30 minutes or so because her skin was burning," Kylie Cravens wrote in a Facebook post that was shared almost 200,000 times last year.
"She was unable to eat much for days because of the blistering and cracking of her lips."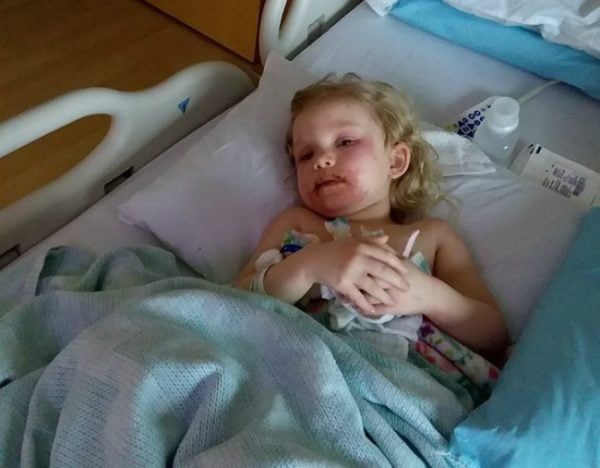 Lydia's father, Tony, posted from the hospital that he was "weeping uncontrollably" as he watched his baby girl.
"All the tears that I have watched my baby girl cry, all the screams in pain and all the times she would say, 'I hate being sick, Daddy,'" he wrote.
"I'm not man enough for this. I don't wanna hear no more screams or wring out no more cold rags to lay across my baby's face or across her back. I just want this to be over."