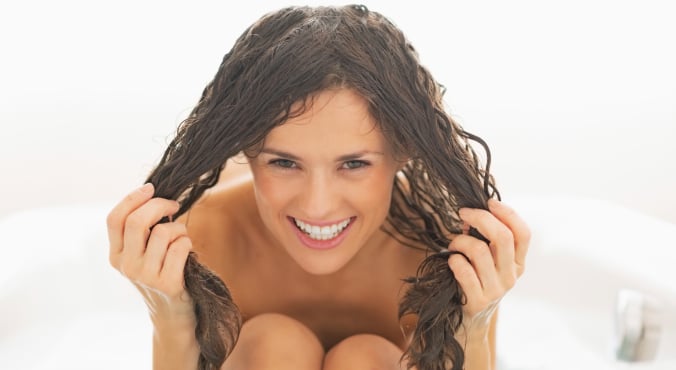 How often you should wash your hair can depend on your hair type, but international hairdresser and Pantene expert hairstylist, Barney Martin, says we're doing it way too frequently.
One of the biggest problems Barney has noticed with his clients is that they are over-cleansing their hair. Most women are washing their hair every single day, which strips it of the natural oils and makes for fluffy, frizzy and wispy hair.
As a blanket rule Barney says every second day is best regardless of length. But this varies depending on your individual hair type.
1. Do you have oily skin?
We're talking face and scalp, because chances are if you're prone to oily skin on your face then you're likely to get a build up of oil in your hairline. If this sounds like you then Barney recommends washing every second day and rinsing with water every other day, followed by a dry shampoo.
2. Do you have thick, coarse or curly hair?
Then you can probably wash every second or third day. If you wash too often you'll end up with really dehydrated hair because your hair is most likely to be more porous. You should rinse on the other days and could use conditioner to ensure your hair doesn't get too dry.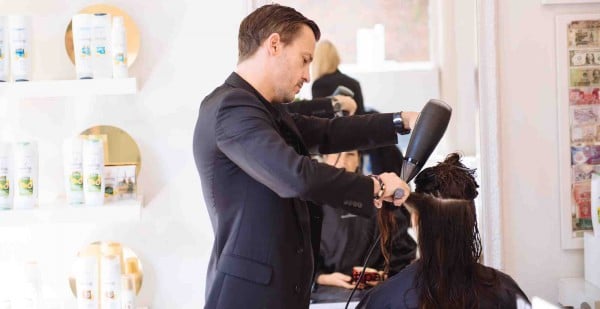 3. Do you have fine hair?
Barney says fine hair needs to be washed a bit more frequently to prevent limpness, but every second day is still fine, with a good rinse with water on the other day to get rid of excess oil.
4. Do you work out or swim?
Even if you work out every day you still shouldn't shampoo your hair daily. A good thorough rinse with water and a dry shampoo afterwards will do the trick on those in-between days. If you swim then you should use a clarifying shampoo and give your hair a wash after you've been in the pool. It's important to get that chlorine or salt water out of your hair. Barney also recommends swimmers use a treatment because the clarifying shampoo does dry out your hair more than other shampoos.