Hands up who wants shiny, flippy TV ad hair without the salon price tag?
Yep, us too.
The quest for consistently great looking hair is one most of us have been on for years, trialling and testing every cut, colour and product we can get our hands on.
But who really has the time or dosh to maintain our manes with regular trips to the hairdressers, let alone twice weekly washes and blow drys?
But because we're aware using dry shampoo for days on end is neither healthy nor socially acceptable, Mamamia asked five Aussie hairdressers for the supermarket-brand shampoos and conditioners they'd actually recommend to their clients.
*** It should be noted that while all of our hairdressers stressed there's no substitute for salon quality products, these are their recommendations for women who want the next best thing on a budget.***
Jaala's picks: Provoke Touch of Silver Intensive Brightening Shampoo and Conditioner 200mL, $9.99 each.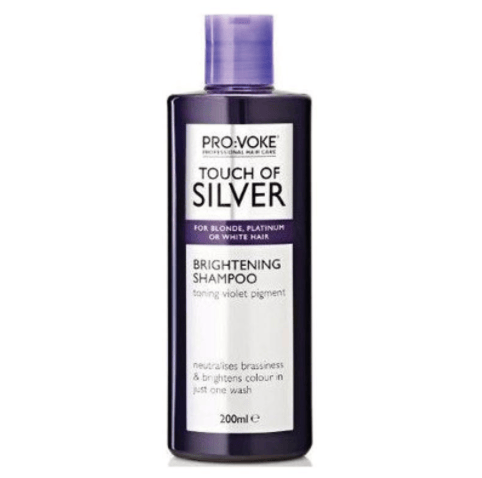 The woman behind the hair of some of our favourite Channel 9 ladies including Sylvia Jeffreys, Sonia Kruger and Shelly Horton, Jaala Brinsmead knows a thing or two about great hair.
While the professional hairdresser recommends professional products first and foremost, she knows the price tags can be a bit too far out of our budgets, which is why the cult favourite Touch of Silver range is a winner.
"At Channel 9 we frequently brighten up our blondes using a purple Shampoo. This is a perfect product if you have yellowing blonde or grey hair at an affordable price," she said.
Louise's picks: Tresemme Botanique Rostore and Shine Shampoo and Conditioner 750mL, $6.00 each.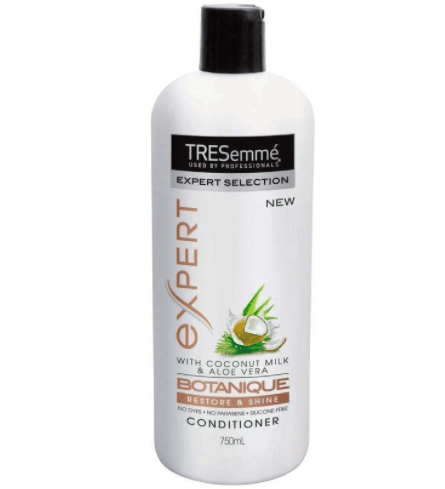 This Adelaide apprentice hairdresser, Lousie Asser points out the main reason stylists turn up their nose at supermarket products is... silicone.
"The problem with supermarket products is that silcone they contain coats the hair, leaving it TV ad shiny and smooth without properly cleansing the hair and scalp," she said.
In her opinion, Tresemme products are the closest one can get to a salon finish, as they are silcone-free and low in sulfate.
Pamela's picks: Ogx Shampoo Strength & Body Bamboo Fiber-full Shampoo and Conditioner 385mL, $18.
Having worked for several years in Melbourne's top salons like Toni and Guy and Organika Hair, Pamela Canon says you don't always need to spend big to get great hair care products as supermarkets now stock a wider range of quality hair products.
"The Ogx Strength & Body Bamboo Fiber-full range is a fantastic option because it uses fortifying natural sources such as bamboo and soy proteins, and is also reduced in toxins because it's sulfate free!," she said.
"This shampoo gives your hair volume more body, so it's perfect if you're needing a little more bounce in your hair."
For Leah Brunoli, CEO of Australian salon chain Fresh Hair and Body, the Macadamia Natural range hits the spot because of its natural ingredients.
"This product is great because it protects the hair from heat and leaves hair silky to touch after use. Another benefit is that this shampoo is free of damaging chemicals like paraben and sulfate," she explained.
The founder and director of Love Co Hair & Beauty, Mehrium Ajaib, recommends one of the most affordable supermarket brands on the shelves.
"All products from the Organic Care range are sourced from plants with no nasties," she said.
"It's my ideal pick because they contain no petrochemical cleansers, sodium lauryl or laureth sulphate, ammonium lauryl or laureth sulphate, mineral oil, parabens, propylene glycol or dye, and the product is Australian made and owned, cruelty free and suitable for vegans."
For a full run down on all the hairdressers' supermarket brand picks, check out the gallery below...