Hands up who wants shiny, flippy TV ad hair without the salon price tag?
Yep, us too.
The quest for consistently great looking hair is one most of us have been on for years, trialling and testing every cut, colour and product we can get our hands on.
But who really has the time or dosh to maintain our manes with regular trips to the hairdressers, let alone twice weekly washes and blow drys?
But because we're aware using dry shampoo for days on end is neither healthy nor socially acceptable, Mamamia asked five Aussie hairdressers for the supermarket-brand shampoos and conditioners they'd actually recommend to their clients.
*** It should be noted that while all of our hairdressers stressed there's no substitute for salon quality products, these are their recommendations for women who want the next best thing on a budget.***
Jaala's picks: Provoke Touch of Silver Intensive Brightening Shampoo and Conditioner 200mL, $9.99 each.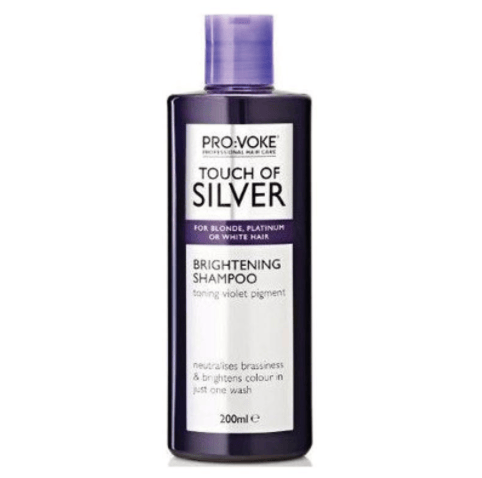 The woman behind the hair of some of our favourite Channel 9 ladies including Sylvia Jeffreys, Sonia Kruger and Shelly Horton, Jaala Brinsmead knows a thing or two about great hair.
While the professional hairdresser recommends professional products first and foremost, she knows the price tags can be a bit too far out of our budgets, which is why the cult favourite Touch of Silver range is a winner.