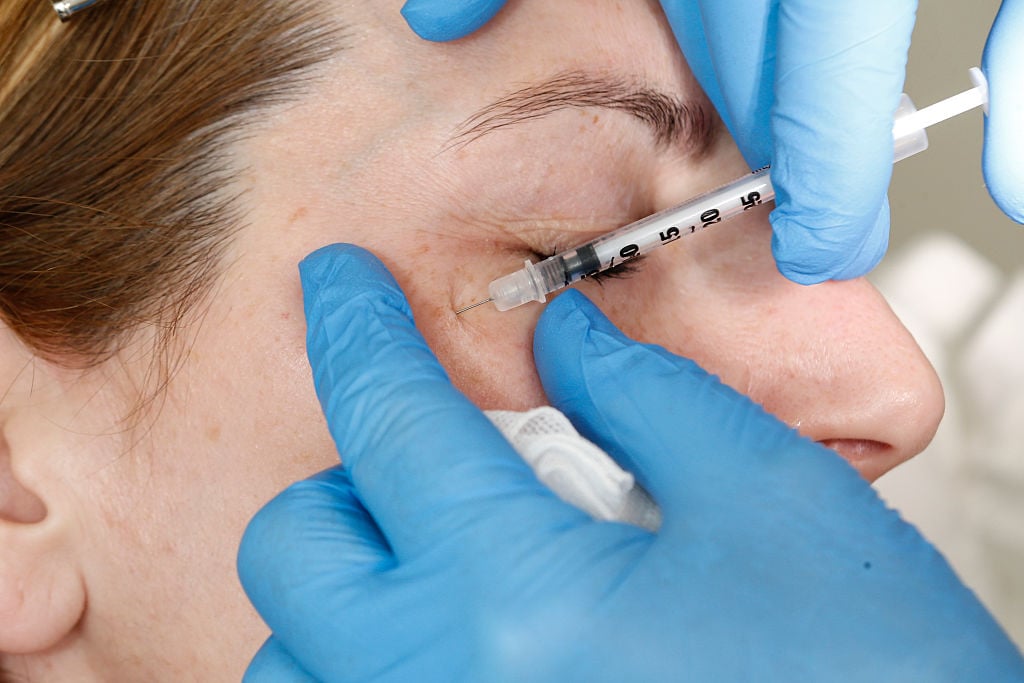 Once upon a time, Botox was almost solely the domain of WAGs and celebrities of a certain age that got a little too overzealous at the plastic surgery clinic.
The frozen faces and shiny foreheads were a dead giveaway, and as a result it became a big bad secret – a dirty word that was only uttered behind closed doors and amongst the closest of friends.
But then something magical happened: people starting talking about it out loud. Celebrities, like Linda Evangelista, starting admitting to it (much to her mother's horror), and all this happened to coincide with a "less is more" approach to the procedure, making it all-round less terrifying for Botox virgins.
And now it's time for us to talk about it too. We spoke to Dr Jeremy Cumpston from Sydney's Ageless Clinics, who is known for his minimal, natural approach, to answer all your burning questions about Botox. You're welcome.
So, what actually is Botox?
The first thing you need to know is that Botox itself is actually a brand name of Botulinum Toxin – just like how Panadol is a brand name of paracetamol.
So, what is Botulinum Toxin then? Dr Cumpston explains, "it's a protein created by a bacterial species called Clostridium Botulnium and there are over 150 known strains of this protein."
With the word "toxin" and "bacteria" in there it sounds kind of scary, but actually that's precisely the thing that makes it work.
"The protein has a super capacity to block the junction between the nerve and muscle," says Dr. Cumpston, "or in other words it has the capacity to paralyse muscles."
If Botox is a brand name, how many other "brands" are there?
Dr Cumpston says that there are at least six different medical Botulinum Toxin formulations registered in the marketplace, but the most well known is still Botox.
This is followed by Dysport, which comes in a bigger unit size and is much cheaper per unit ($3.50-$5 as opposed to Botox's $12-15 per unit).
They both achieve similar results, but according the Dr Cumpston the catch is that you need to use more Dysport to get a similar effect to that of Botox. On top of "each unit of Dysport spreads wider than Botox – 2.5cm from the injection point as opposed to 1cm – so you can achieve more control with Botox," he says.
 

View this post on Instagram