Well here's a sentence we never thought we'd write.
We can't stop looking at Erin Bateman's flaky feet.
The Married At First Sight contestant did the 'Milky Foot' treatment overnight and shared the results in all their dead-skinned glory on her Instagram story.
"Milky Update: If you don't like feet, don't look at the next post," she warned on a picture of her feet in the socks.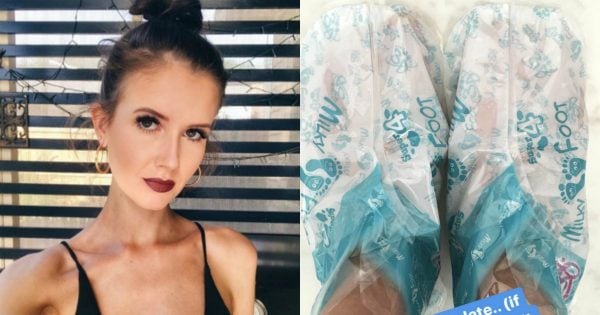 Next came a close up shot of her peeling feet.
"I wanna vom but at the same time I secretly love it," she wrote.