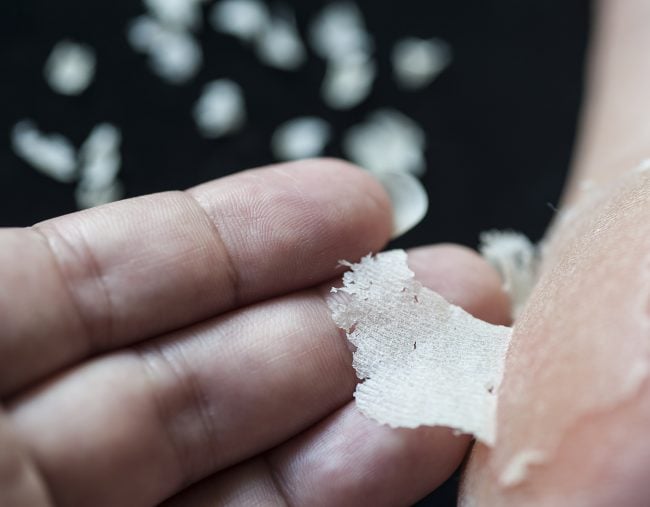 Last week a friend of mine told me about a new product she tried which promised "baby soft feet", without the need for a pedicure. "Great!" I thought. I'll be able to get gorgeous feet without the awkward conversation and constant apologies to the nail lady for forgetting to shave my legs.
So what is it? The product that she was talking about is called Milky Foot, which, according to its website, is "a luxurious at-home pedicure treatment which uses Exmilc and Manaelic acid as well as AHAs, BHAs and amino acids to remove hardened skin, soften cracks and callouses and moisture the feet."
While my friend warned me that my feet were likely to undertake an almost gruesome transformation before coming good, my quest for foot model feet encouraged me to surge forward with boundless optimism.
There's other brands too, like Baby Foot, and they all do the same thing.
Want to take a look at the several stages of my foot-peeling transformation. Here you go! A warning? Those of you eating might want to look away, it's fairly confronting.