Here's the thing about periods: you get them, but you don't necessarily want to talk about them. At least I don't, anyway.
I'm incredibly squeamish, and if I'm being completely honest here, there have been times when I've almost passed out on the toilet during that time of the month – it's an issue.
So when a friend told me she'd started using menstrual cups… Well, it was way more information than I needed to know.
A menstrual cup is a small silicone cup, generally shaped like a bell with a stem, which you insert into your vagina to catch the blood during your period.
"Excuse me. I need to go wash this conversation off myself," I told my friend, before walking away in disgust.
Still, she seemed pretty excited by the whole thing, and so I persevered to get some answers – because as grossed out as I am by periods and all things period-related, I was also strangely curious about her experience… and I figured other people would be, too.
I managed to convince my friend to talk to me on the condition of anonymity – but for the purpose of this story, let's call her Kira (not her real name) – and in return, she agreed to tell me all about her experiences using these mystical menstrual cups.
Then neither of us will bring it up ever again, hopefully.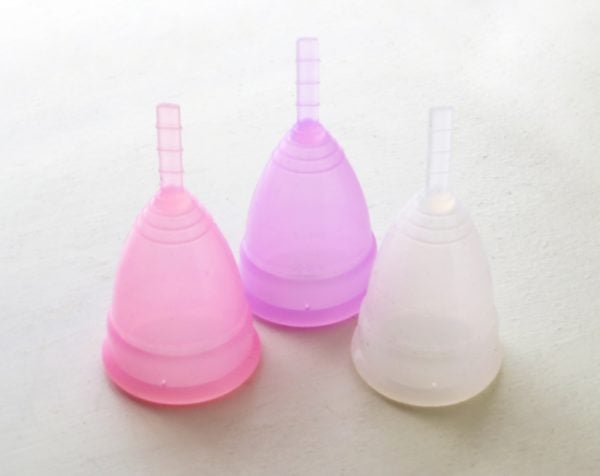 Kira says she's been using menstrual cups for around two years. She also switched to reusable cotton pads around the same time as well.
Although her main reason for making the switch was "environmental", she says there have been other benefits as well.
"It is cheaper, does not smell and I prefer not to put extra chemicals on my body, especially in that area," she says.
"I think it is better to be on the safe side."
Despite seeming a little awkward, Kira maintains it was "not hard at all" getting used to them.
"I read up online and saw a few YouTube videos that talked about the different ones and what you need to know. There is lots of info out there," she says.
She does admit it took a little while to figure how to use the damn thing though.
"[It] just took a bit of practice to put in and take out and be comfortable with the placement over the first few months," she says.