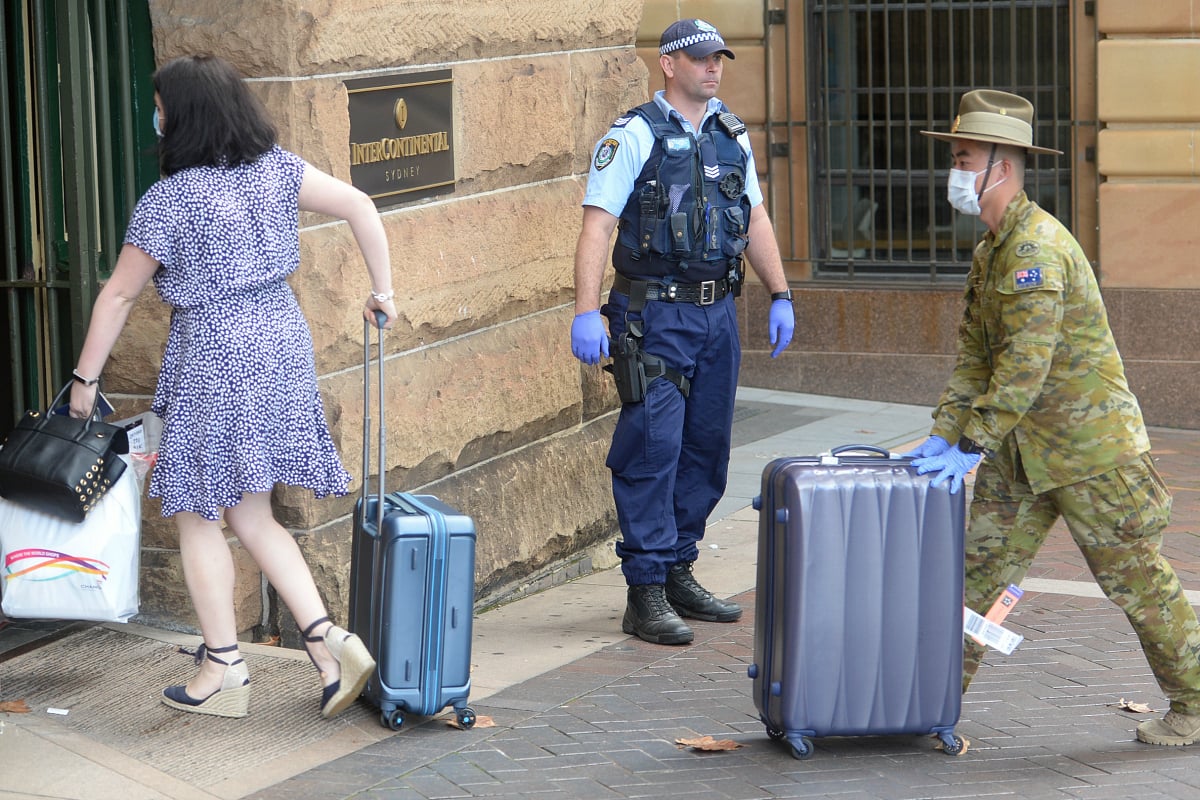 As we grapple with the COVID-19 pandemic, Australians are becoming accustomed to strange sights; empty streets, roped-off beaches and playgrounds, classrooms with just a smattering of students.
And this week, yet another bizarre scene.
Members of the military, in full camouflage uniform, stationed at major airports. Images show them assisting passengers with their luggage, guiding them onto coaches and off again at designated CBD hotels.
It's all part of the Federal Government's latest border control measures. As of midnight last Saturday, all inbound passengers (who are now only Australian residents and citizens) are being forcibly quarantined in hotels for 14 days upon their arrival.
A surreal — but necessary — 'welcome home' in the age of coronavirus.
Watch: Lockdown; not a holiday. Life inside Australia's quarantine hotels.