Tania and Mike Sullivan home educate, work remotely on their business and travel extensively with 10 of their 13 children, believing strongly that the best way to learn about the world is to experience it for yourself…
We have been home educating for a number of years now and still the most frequently asked question is: 'What about socialisation?'
I am sure we aren't the only home educating family to be asked this. In fact, I am prepared to wager everything I own that it's the most frequently asked question for most, if not all home educators.
My short answer would be: 'Well, what about it?'
But perhaps you would appreciate a little more explanation on why socialisation isn't an issue.
Those unfamiliar with home education are very quick to assume that home educators are at a serious disadvantage compared to school children. So many up-in-arms comments have been made regarding the appalling lack of socialisation which they must endure, with demands to send them to school so that they know how to live in 'the real world'.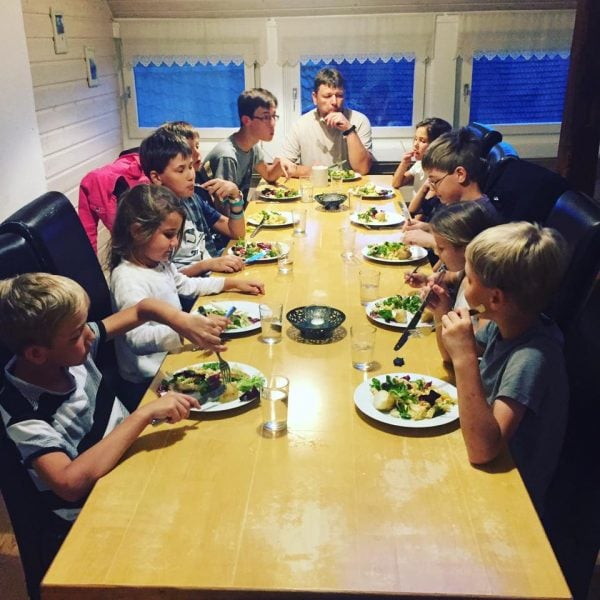 I have heard so many people say that although they liked the idea of home educating they or their partners were put off by the issue of socialisation, and feared that the lack of mixing with others would negatively affect their children. And so that demonstrates just how misled and unfounded their fears are. Quite honestly, of all the things to ponder where home educating is concerned, socialisation is the one you should least worry over. It's completely, totally unnecessary and an unfounded, mythical anxiety which shouldn't even exist – let alone one which casts such negative aspersions over something which can be – and indeed is – an extremely positive alternative to mainstream schooling.
I have seen and heard comments including – but not limited to – the following:
the children won't be prepared for real life
the children are sheltered from the real world
they won't know how to handle bullying
they won't be able to form relationships
they need to experience a classroom environment in order to learn to mix with other children
The problem is that nobody making these comments have actually stopped to think just how far a classroom and school environment actually is from 'the real world' to which they refer.
My site demographics show that the wide majority of readers of this site are adults.  There is quite an age range but adults, nonetheless.  Now, think back to your own school days and then think of any job or life situation you have been in since which has replicated that class environment you experienced for eleven or so years. Is there even a single instance you can say has reproduced those hazy, school days of sitting in a roomful of people your age, where you do the same thing at the same time as dictated by one senior, older person?
No?
So you would agree that your school days bear no resemblance whatsoever to your life in 'the real world' since?
How can a classroom prepare a child for the real world when it is nothing like it, and nothing like any situation they will ever experience during their adulthood?
The school environment could not be further from how the real world operates.
Question: What is the one thing a school is for? 
Answer: A school is for learning. 
Not socialising. Not talking. Not for playing or gossiping or having fun. It was created with the aim of educating children – not for providing a daily outing for the youngsters in the community to gather for fun and games. As cynical as that may sound it is the truth and that is the reason that schools exist.