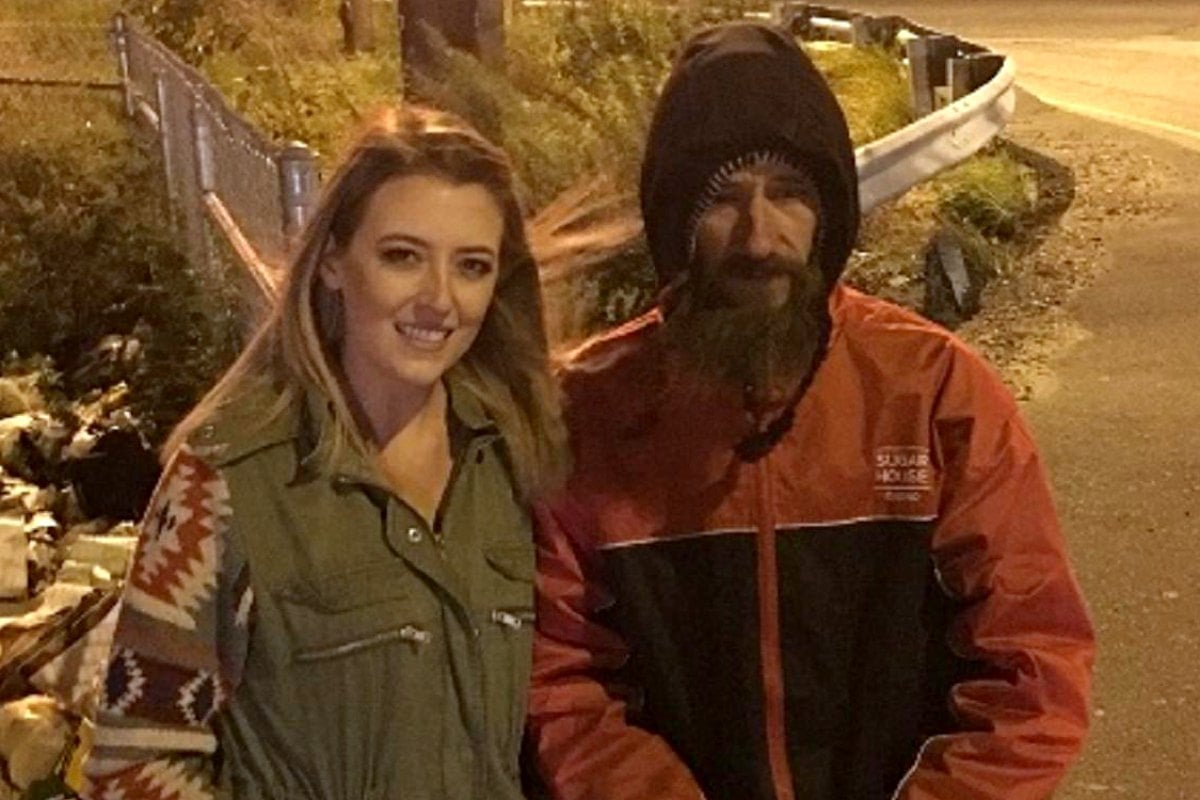 In November 2017, there wasn't an ounce of a doubt that New Jersey couple Kate McClure and her boyfriend Mark D'Amico were good people.
Creating a GoFundMe campaign at the time to help a homeless veteran, McClure shared the touching and inspiring actions of John Bobbitt, who came to her need after she had ran out of fuel while travelling along the highway in Philadelphia. Today, the trio of scam artists are facing up to 10 years in jail for theft by deception, and conspiracy to commit theft by deception.
As the story goes, Bobbitt used his last $20 to buy McClure a can of petrol to ensure she would get home safe. McClure then wanted to simply 'pay it forward,' and asked the public for help.
And they did, to the tune of $400,000 USD ($545,600 AUD).
Rallying behind the cause, McClure's GoFundMe went viral, with her, D'Amico and Bobbitt securing interviews on countless radio stations, as well as national programs like Good Morning America and The Ellen DeGeneres Show.
"I believe that with a place to be able to clean up every night and get a good night's rest, his life can get back to being normal," she wrote on the campaign page.
"Please help this man get into a home."
Keeping their sponsors up to date on her personal Twitter page and the original GoFundMe account, McClure said Bobbitt was able to buy a house with the funds, had received a job offer from Amazon, and was in the process of successfully battling his heroin addiction. McClure and D'Amico were also in the process of securing a book deal, the amount of which they were hoping would surpass the GoFundMe amount raised.
Johnny has a message for everyone: pic.twitter.com/77yYTo8F1X

— Kate McClure (@getjohnnyahome) November 30, 2017