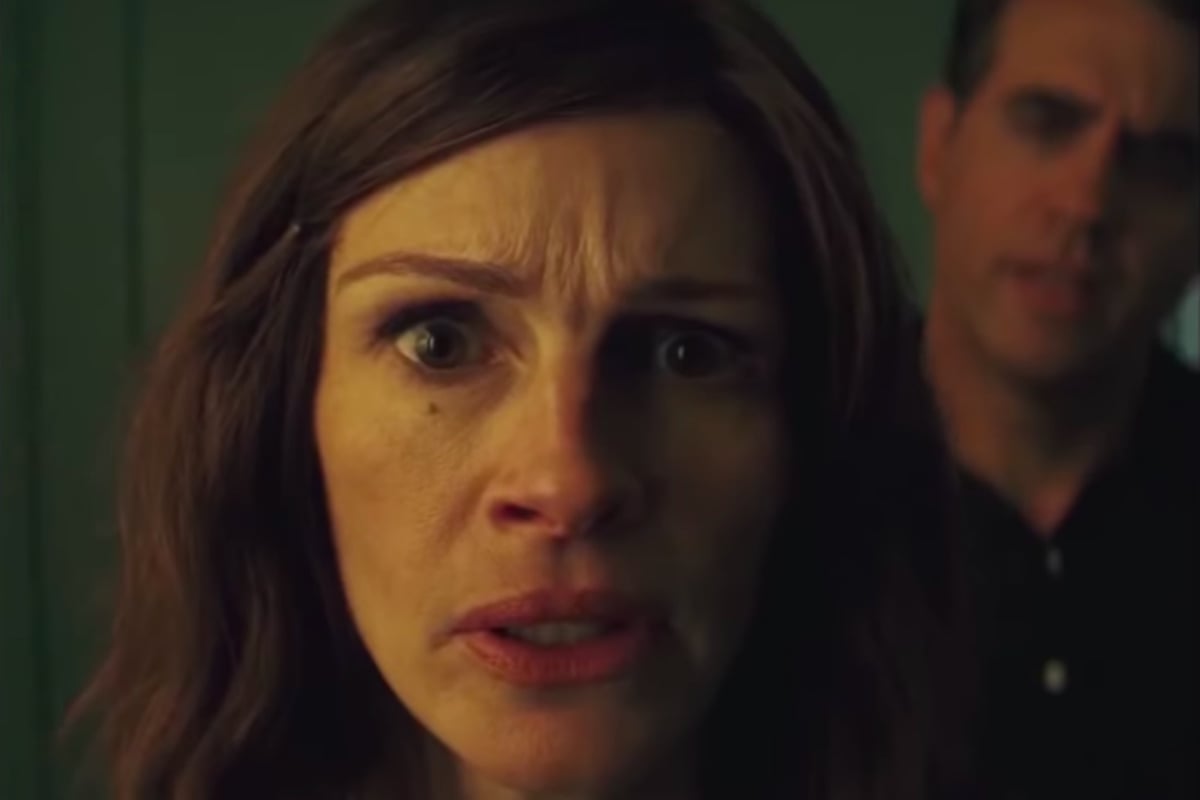 Julia Roberts' new TV series Homecoming is creepily good.
Based on the podcast of the same name, the series follows the story of Heidi Bergman (Roberts) who works as a therapist for PTSD affected veterans at a facility called Homecoming.
The therapist begins treating a young solider, Walter Cruz, who appears to be well-adjusted, and is agreeable in his treatment.
Heidi appears to be living a perfect life, serving her country in immeasurable ways.
Then things get… weird.
Watch the trailer for Homecoming below. Post continues after video. 
We learn that Heidi's boss threatens her from off-site locations, but never actually goes to the Homecoming facility.
Then there are flash forwards, to a simple life in which Heidi now works as a waitress in a quiet restaurant.
In one flash forward, a Department of Defence investigator arrives to question Heidi about Homecoming. It's impossible to tell whether she has been threatened to keep quiet about her work at the facility, or whether she never actually remembers being there.
There are ten 30 minute episodes, and the series will inevitably keep you on the edge of your seat the entire time.
The people of the internet are already… obsessed.
Much as I was with Nicole Kidman and Big Little Lies, I'm reminded of just how goddamn good an actor Julia Roberts is in #HomecomingTV

— Tom & Lorenzo (@tomandlorenzo) November 3, 2018
I love love love love the way that @samesmail uses the sounds as well as the surroundings as you step your way through this. It's the little things this man does that makes me such a fan!!!!#HomecomingTV

— Elegantly Wasted™ ???????????? (@dnvrsangel) November 3, 2018