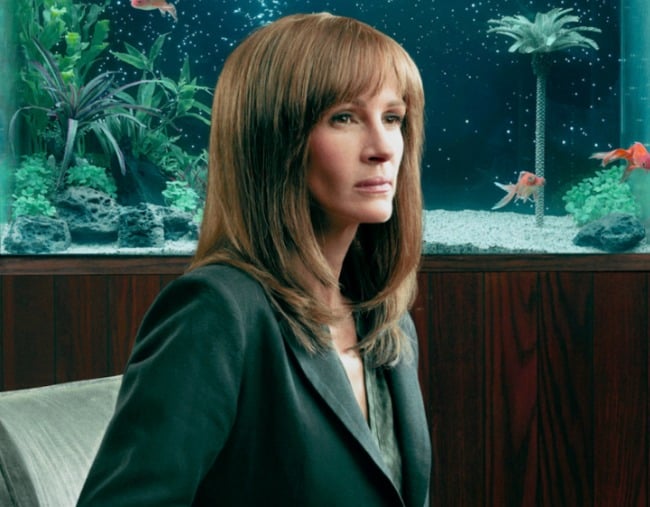 You might want to lock your doors and check under your bed before you read this one.
You see, Julia Roberts is starring in a creepy new TV series full of creepy creepiness.
The Amazon Prime Video series, Homecoming, is based on the hit fictional psychological thriller podcast of the same name.
In the series, Roberts plays a caseworker named Heidi Bergman, who worked at an experimental facility that helps war veterans transition back to their normal lives post duty.
Julia Roberts is starring in an unsettling new series…
Four years after Bergman leaves the facility, she's contacted by a Department of Defence auditor who questions why she left.
The real reason behind Bergman's exit and her own chilling story then begins to unravel.
The first-look trailer gives us just a glimpse into the unsettling world we're about to encounter in Homecoming… with creepy empty rooms, and creepy pineapples sitting in said creepy rooms.
Roberts will star alongside Bobby Cannavale, who will play her work supervisor, and Stephan James, who will play a soldier in the facility.
Catherine Keener, Oscar Isaac, David Schwimmer, Amy Sedaris, and David Cross narrated the original podcast series.
The pilot episode of the 10-part series will drop on Amazon Prime Video on November 2.