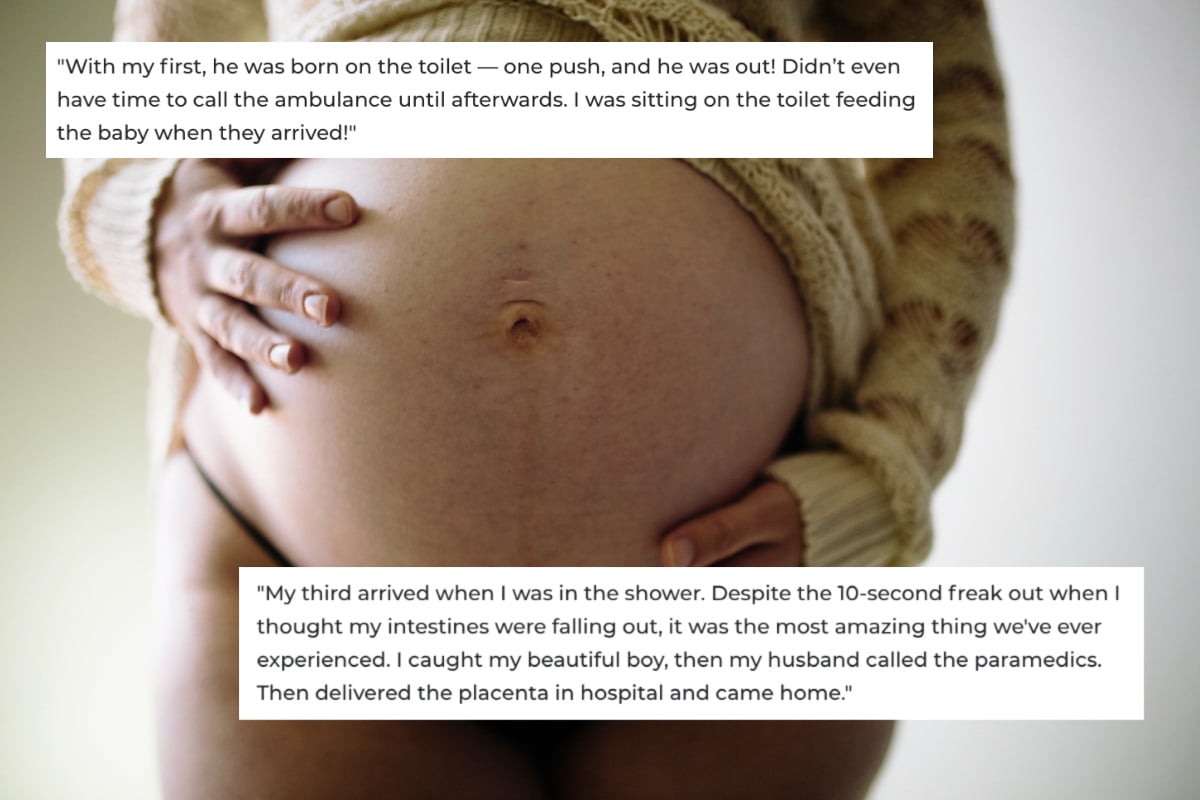 Last week, Australian fitness and health influencer Emily Skye gave birth to her second child. But it didn't exactly happen in the way she was planning.
Before she even had the chance to get from her home to the hospital, she was on the floor, giving birth to her newborn son, Izaac.
And while she hasn't got into the specifics of how the birth went just yet, it did spark some conversations between women who have also experienced unexpected home births.
Here are eight women sharing their stories.
WATCH: Questions about childbirth (asked by mums and non-mums). Post continues below.