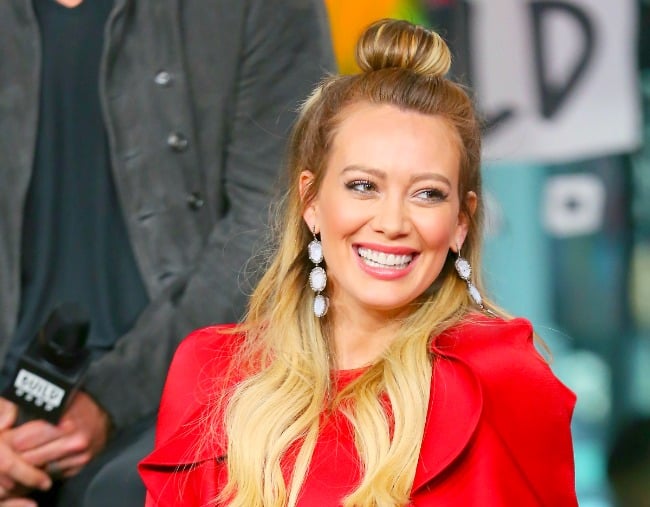 In a rare move, Younger actor Hilary Duff, who is expecting her second child with boyfriend Matthew Koma, has admitted to being concerned at her gender reveal ceremony about the sex of her unborn child.
Gender preference is not something which expectant parents usually announce publicly, but Duff was candid about her feelings when she spoke on the On Air with Ryan Seacrest radio show on June 12.
Speaking about the gender reveal day, Duff said:
"We had close family and friends over and you have to talk to her doctor [before] and then the doctor gives you the results and then we ordered these really cute confetti cannons on Etsy. They look like smoke, but it's powder and some confetti and you twist them … It sounds so silly because it's kind of childish, but it's so exciting."
The actor added that despite the joy of the occasion, she was a little apprehensive about the potential outcome.
"I was so nervous beforehand because I thought for sure I was going to have a boy," she explained. "I have a boy already, which would have been great, and I'm obsessed with Luca, but I just wanted one of each."