When we heard a student wrote his teacher a Valentine's Day card, our first reaction was to say, 'Isn't that adorable?'
Which, in any other situation, would be an accurate response. Except…this Valentine's Day message went downhill very, very quickly.
Reddit user hate_mail uploaded an image of the card she had been given by one of her students, which thanked her for 'pushing' them to achieve their goals.
The student then decided to draw a very literal depiction of the teacher 'pushing' them towards their future.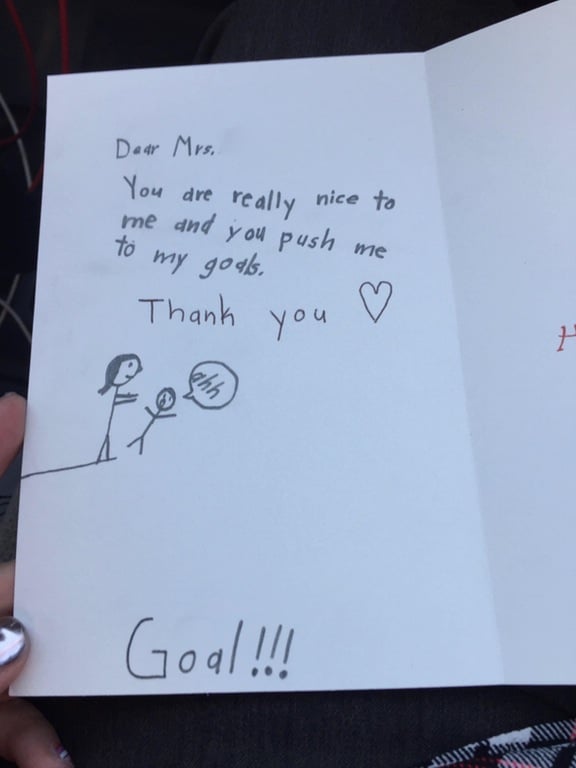 "You are really nice to me and you push me to my goals," the card reads.
Which sounds cute, except the accompanying drawing appears to show the teacher PUSHING THE STUDENT OFF OF A CLIFF.