When friends get together, they usually talk about their careers, love lives or even how little Johnny is doing at school.
But not me and my friends. We discuss creepy things that'd scare the pants off any normal human being. We even eat ice cream while we do it.
And I know this sounds – well, crazy – but my friend is about 1000% certain that her son's imaginary friend is real. She was confused at first, but she thinks he's been talking to a kid named Clara who died nine years ago.
Umm, do you want to fetch the holy water, or shall I?
Okay, let's start from the beginning.
My friend, Rachel, her husband, Andrew and their two sons, Oliver and Max moved into a wonderful Sydney home earlier this year. It's located in a safe area, it's spacious and the neighbours even feed them banana bread occasionally.
What more could they possibly ask for? Well, I don't know. Maybe that their house not be haunted, for a start.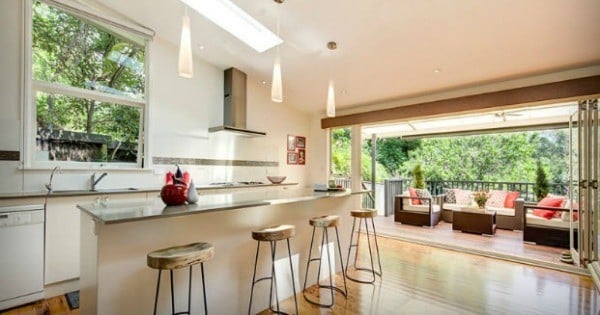 Over coffee last week, Rachel revealed that four-year-old Oliver began talking about a girl named 'Clara' a few weeks after the family moved into their new home.
"We thought nothing of it," Rachel said. "Kids have imaginary friends all the time. I've heard that some people think they're actually ghosts and that kids are more open-minded, which is why they can see them. But to be honest, I thought that was stupid."
And so Rachel and Andrew merely chalked Clara's existence up to a case of overactive childhood imagination.