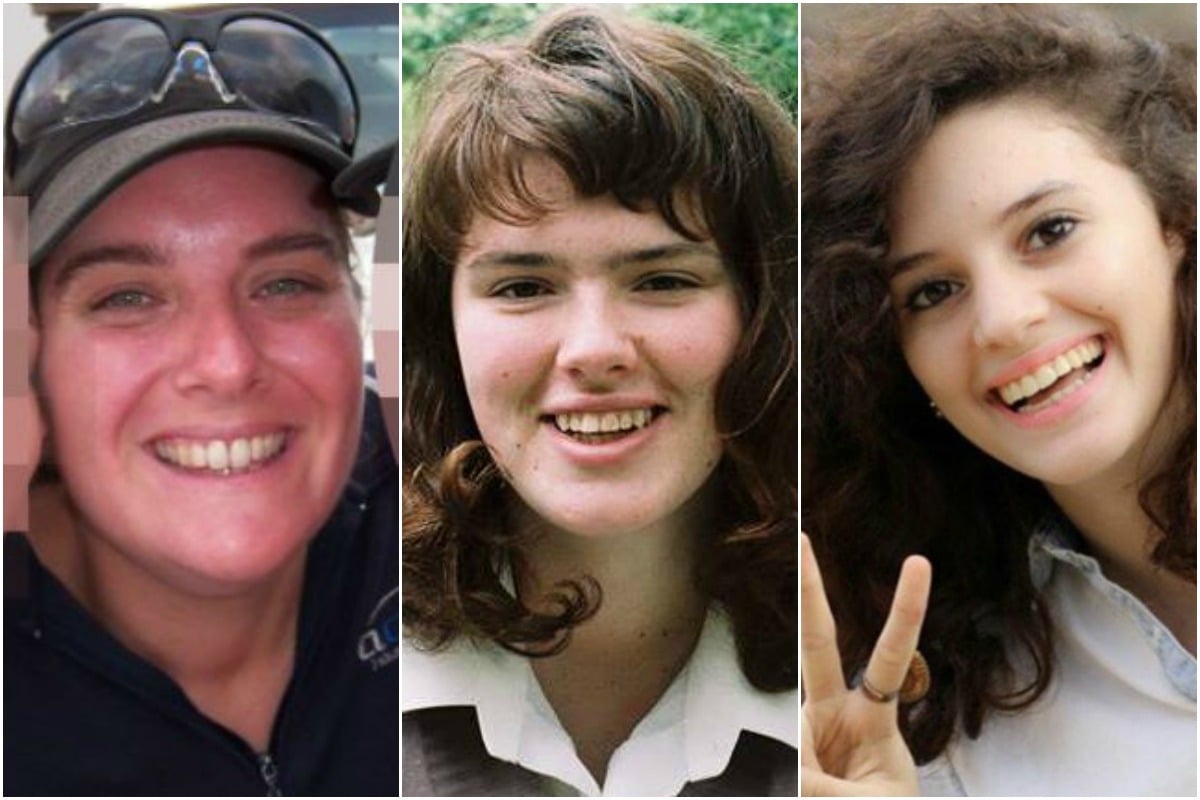 Her name was Nicole Cartwright. Her name was Toyah Cordingley. Her name was Beverley Quinn. Mara Harvey. Qi Yu. Larissa Beilby. Eurydice Dixon.
Her name was on the list of 69 women killed in 2018. Sixty nine.
This year, just 16 Days passed before Destroy The Joint's Counting Dead Women Project was forced to add another name to that list. Aya Maasarwe.
That makes 70 women – mothers, friends, neighbours, colleagues – whose too-short lives became headlines because they were taken by another Australian. Taken, in some cases, by complete strangers; in others, by the very people who ought to have loved them the most.
But while it's important to us at Mamamia that these crimes continue to attract coverage, attention and scrutiny, it's also important that the legacies of these women exist beyond the law-and-order pages. It's important that they are remembered for who they were; for their personalities, their contributions, their views, their relationships; for what they did, thought and shared.
That's why Mamamia is launching #hernamewas; a weekly Instagram series that shares those stories. Because behind the headlines, beyond the graphic, procedural details of her death, beyond her killer, she was a woman, a human being. And her name was…