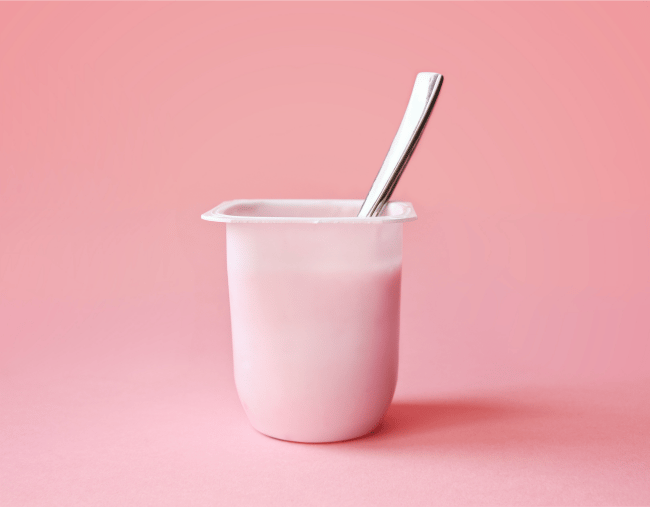 Yoghurt is one of the oldest fermented dairy foods in the world. Its origins date back to the dawn of civilisation. When humans began domesticating animals for milk production, milk's short shelf life required solutions for storing it.
The word "yoghurt" itself comes from Turkish, meaning something like "curdled" or "thickened milk", which is pretty much what happens to milk during yoghurt production.
Like milk, yoghurt is a rich source of calcium and protein. And it provides other nutrients such as iodine, vitamins D, B2 and B12, and zinc.
But yoghurt is actually more nutritious than milk. The main reason is that the fermentation process makes it easier to digest, so the nutrients can be absorbed more easily into the body.
Yet with all the various types, like Greek and liquid yoghurts, and ones with added fruits and probiotics, how do you know which one is healthiest?
Making yoghurt
Yoghurt is made by introducing certain bacteria into fresh milk – typically Streptococcus thermophilus and Lactobacillus delbrueckii subsp. bulgaricus.
Usually, both these bacteria are present in yoghurt and form the yoghurt starter culture. Their synergistic relationship is a key factor in the consistency of the final product. These cultures may also provide some health benefits, such as reducing the severity and duration of diarrhoea.
The bacteria ferment the naturally occurring milk sugar (lactose) for energy and growth. During this process, lactose becomes lactic acid. The acidity development leads to the main milk protein, casein, breaking down and losing some of its elementary structure.
This partial breakdown results in the semi-solid, gel-like structure we know as yoghurt. The lactic acid is also responsible for yoghurt's sour flavours, as well as helping it stay fresher for longer than milk.