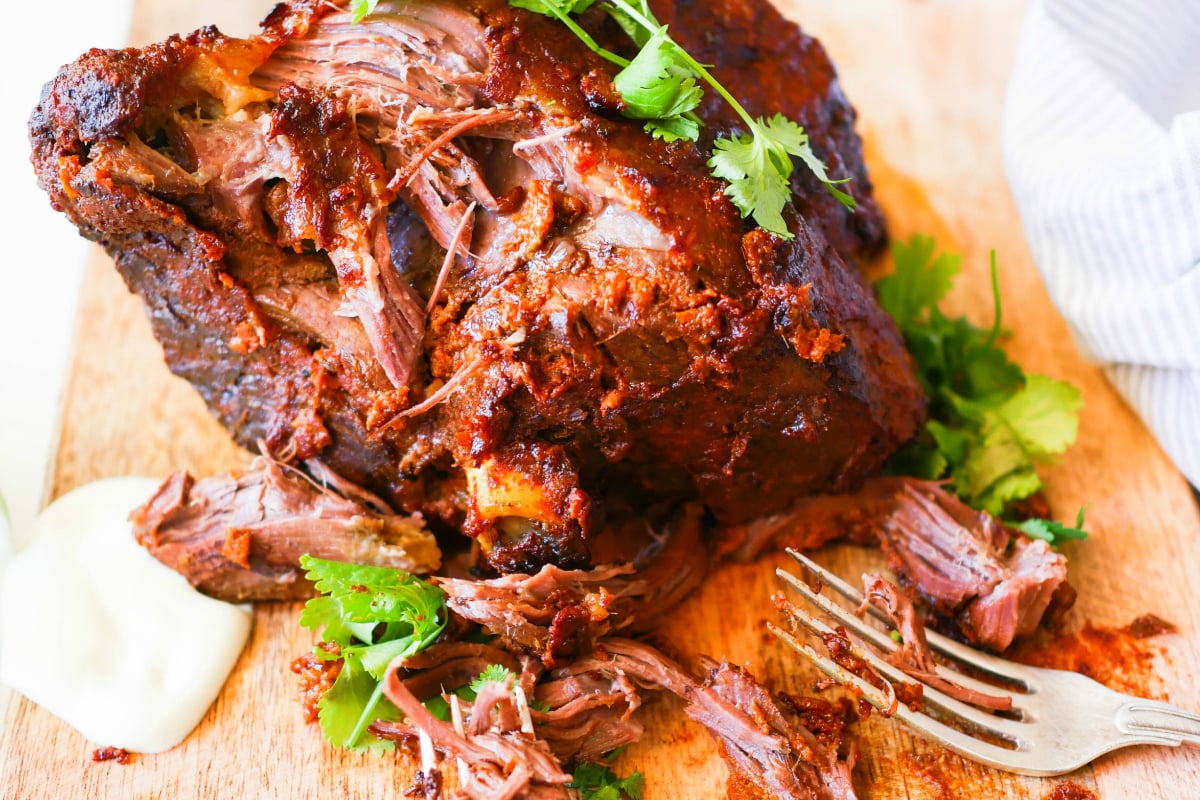 Slow cooker recipes aren't known for being particularly… sexy.
Like the casserole your mum used to make that'd send shivers down your spine, a lot of old school slow cooker recipes are heavy and bland – not what you want after a hard day's work.
But that right there is the genius of cooking with a slow cooker. You can set and forget it, and come home to a delicious, gourmet meal.
It's for that reason we feel like it's time to put the humble slow cooker back onto your radar, because slow cooker recipes can be light, healthy, fresh, and most importantly, bloody tasty.
To get you started, here are 11 healthy slow cooker recipes from some of Australia's best chefs, foodies and dietitians. Think slow cooked chicken perfect for meal prep, slow cooker lamb shanks that fall off the bone, juicy slow cooker beef curries and pulled pork in the slow cooker so good, you'll never go back to the oven.
Enjoy!
Tandoori Style Slow Cooker Lamb Leg.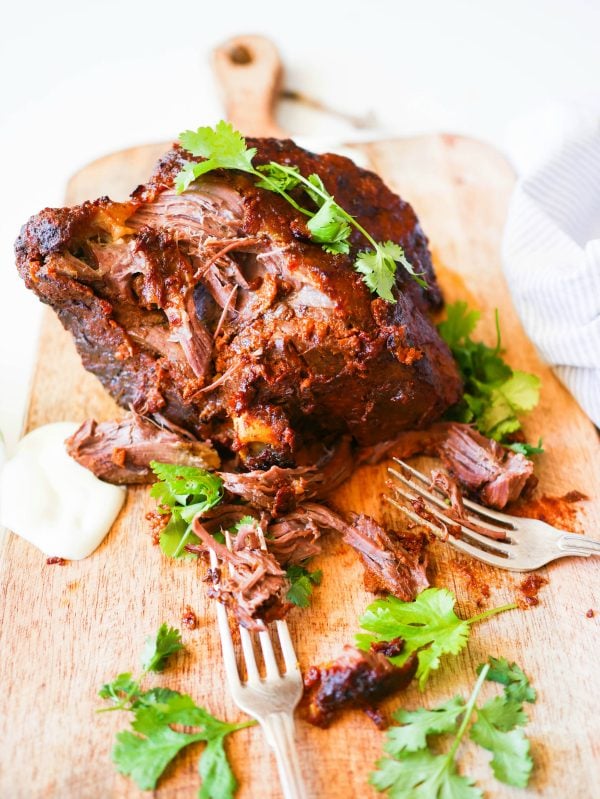 Ingredients (serves 4):
2kg lamb leg (or shoulder!), bone in
1 brown onion, quartered
1/4 full fat yoghurt
2 large garlic cloves
1 heaped tbsp fresh ginger, grated
1 tsp ground coriander
1 tsp cumin seeds
1/2 tsp chilli flakes
2 tsp sea salt
1 tsp black pepper
3 tbsp tomato paste
1 tsp curry powder
2 tbsp lemon juice
Method:
Turn on your slow cooker.
Place the onion, yogurt, garlic, ginger, cumin seeds, ground coriander, pepper, curry powder, chilli flakes, tomato paste, salt, and lemon in a food processor and process until a smooth paste.
Pierce the lamb leg with a sharp knife, at least 1-2cm deep all over (random spots, anywhere and everywhere!) and place in the slow cooker.
Pour all the marinade over the lamb, ensuring it gets into those deep pockets.
Put the lid on and set slow cooker to low for the day if you're going out, or on high for 4 hours.
After a few hours or when you get home from work, turn the heat up to high for another 30 minutes.
Remove, leave to sit for 15 minutes and then carve.
Tandoori Style Lamb Leg recipe by Leah Itsines.
Lemon Myrtle Roasted Chicken with Desert Lime Stuffing.