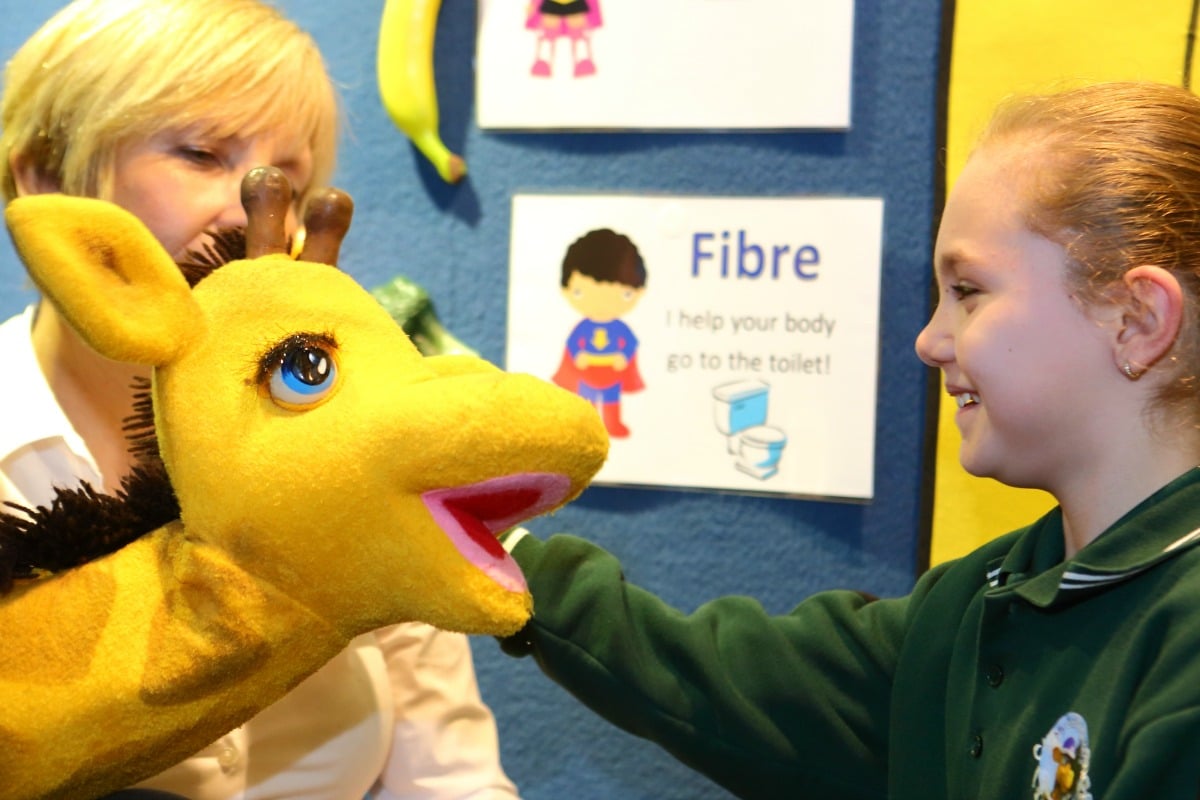 If you ask an Aussie Gen X'er or Millennial how they first learned about the dangers of drugs, chances are their answer will be something along the lines of: "from a giraffe in the back of a dark van".
An ironically trippy statement, yes. But rest assured, that giraffe is real. His name is Harold, Healthy Harold, and he is a puppet.
Harold is the poster boy (toy?) for the Life Education program, an initiative launched in 1979 to educate children about the importance of making safe, healthy choices. In the 40 years since, roughly seven million Australian children have participated in the program, which is dispatched across the country via its famous mobile learning centres and delves into topics ranging from illicit drugs to puberty and nutrition.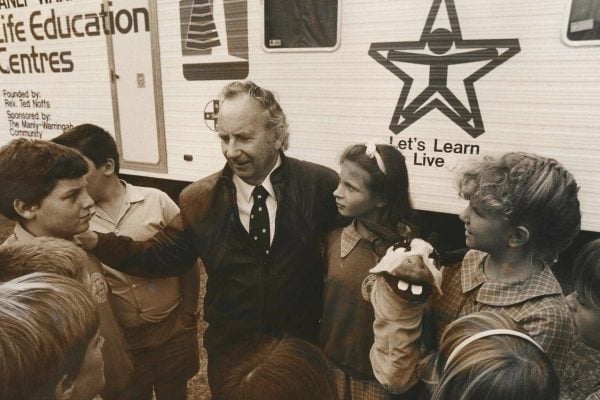 For many, those visits from Healthy Harold were some of the most definitive, memorable parts of primary school.
The Life Education caravan anchored in the school carpark. The steps up into the classroom inside. The twinkling star lights on the ceiling. TAM, the anatomical model. And Harold himself, who'd emerge from behind a curtain and, strangely enough, was never more than an arm's length away from Life Education officer. Later on, he'd spring up in robot form for a mildly terrifying musical number about saying "no, no, no, no" to drugs. Nightmare fuel. But hey, at least we weren't in class.
Given this year is Harold's 40th birthday, we thought we'd check in and see what he's up to these days. Does he still live in a van? Does he still like "sometimes food" (treats, he means treats)? And most importantly, is he still a puppet, or does he exist on an iPad now? You know, because Gen Z.